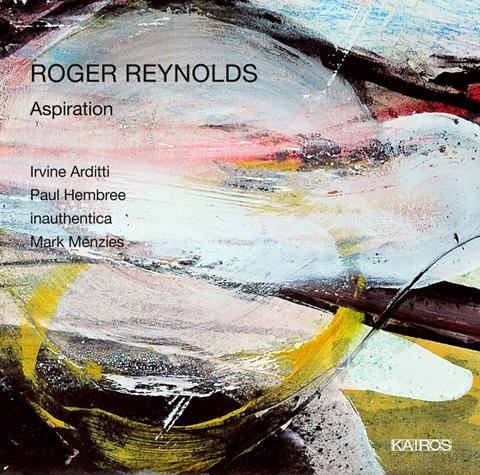 The Strad Issue: December 2018
Description: Substantial new works that reward close attention
Musicians: Irvine Arditti (violin), Paul Hembree (computer musician), Inauthentica/Mark Menzies
Works: REYNOLDS Shifting/Drifting; imagE/violin imAge/violin; Aspiration; Kokoro
Catalogue Number: KAIROS 0015051 (2 CDs)
This demanding but thoroughly rewarding two-disc set serves as the chronicle of a friendship, one that's both musical and personal, between senior US composer Roger Reynolds and UK violinist Irvine Arditti, dedicatee of all four substantial works here. Taken as a collection, they also highlight contrasting sides to Arditti's own musical personality, and differing musical roles.
In the brightly coloured Aspiration, he's a concerto soloist, rising to the fantastical lyricism of Reynolds's multiple cadenzas magnificently while the ensemble Inauthentica provides richly detailed sonic backdrops. In the thoughtful, Zen-inspired Kokoro, Arditti is on his own, in an assertive performance that ruminates on small gestures of musical material, reluctant to come to rest on any of them.
imagE/violin imAge/violin counts as another solo work, but here Reynolds let Arditti in on the composition itself, comparing the creative process to a tennis match – and there's a similar sense of mutual respect, admiration and gentle competition in the way the violinist effortlessly tackles the composer's mercurial, unconventional demands.
Best of the bunch, however, is Shifting/Drifting, a duet for Arditti and Paul Hembree on live computer processing, who manipulates the player's sounds while also mixing in original material. At times, Arditti plays against an orchestra of himself; at others, he weaves around a ghostly sonic doppelgänger. This is music that demands close attention, but repays it with startlingly abundant invention, delivered with cool authority and captured in close, generous sound.
DAVID KETTLE