Auspicious debut reveals insightful perspective on black and US music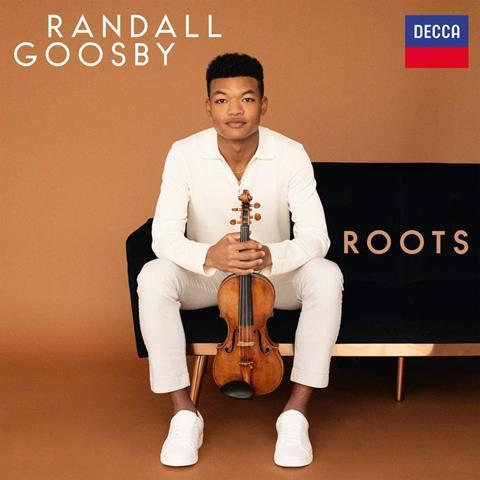 The Strad Issue: August 2021
Description: Auspicious debut reveals insightful perspective on black and US music
Musicians: Randall Goosby (violin) Zhu Wang (piano) Xavier Dubois Foley (double bass)
Works: Music by Gershwin, Dvořák, Coleridge-Taylor, Price, Still, Perkinson and Foley
Catalogue number: DECCA 4851664
ROOTS
How to open a debut disc is always a dilemma, but few ambitious strings soloists would opt for their all-important first notes to be heard through the prism of a string duo. So the fact that 24-year-old American violinist and YCat artist Randall Goosby has done exactly that, pairing up with young double bassist-
composer Xavier Dubois Foley for Foley's own bluegrass/R&B-inspired Shelter Island, is immediately attractively intriguing. Plus, Goosby's sound is then instantly exciting: lithe and silvery; a natural bluegrass, jazz and R&B voice singing with silky classical polish; a consummate collaborator.
It's a knockout curtain-raiser, and the ensuing programme honouring black contributions to the classical music tradition – Goosby is the son of an African–American father and Korean mother – also hits one other notable bullseye that young artists regularly miss. Namely, saying something about who he is via under or unrecorded music that's genuinely attention-grabbing and worthy of repeated listening – two qualities Goosby himself shines with.
Closing the programme, Dvořák's Sonatina in G major is another triumph. One of the two works here by non-black composers who respected and admired their African–American and Native American contemporaries, it has significantly more audible American roots than usual – partly thanks to the preceding works, but also clearly through Goosby's rare, 360-degree perspective on the American classical tradition.
CHARLOTTE GARDNER