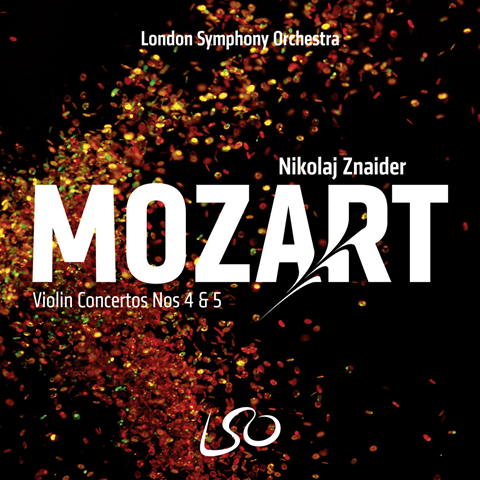 THE STRAD RECOMMENDS
The Strad Issue: May 2018
Description: Possibly among the most exquisite violin sound ever captured on disc
Musicians: London Symphony Orchestra/Nikolaj Znaider (violin)
Works: MOZART Violin Concertos: no.4 in D major K218, no.5 in A major K219
Catalogue Number: LSO LSO0807 (hybrid CD/SACD)
For sheer beauty of sound and seamless cantabile – Nikolaj Znaider seems never to stop 'singing' – these radiantly engineered live recordings, recorded six months apart in 2016 and 2017, are among the most exquisite ever captured on disc. Znaider's silvery purity and gently cushioned, feather-light articulation combine to create a magical sound world of playful semantics in which the slightest gesture carries a wealth of meaning – an effective metaphor for Mozart's creative modus operandi.
Typical of Znaider's soloistic sleight of hand is the way he invests the highly contrasted episodes of K218's rondeau finale – a gentle march, swaying ländler and drone-supported musette – with a profound sense of belonging. So too the Janissary episode in the finale of K219, in which the orchestral col legno becomes more a dash of textural colour than the bow-shattering cracks favoured by authenticists.
Some may feel that Znaider leans too much towards 19th-century rhetoric. Despite employing a wider, more supple dynamic range (down to a mere whisper) and exquisitely shaded (often senza) vibrato than say Menuhin, Francescatti or Grumiaux, it is to their era of post-Romantic interpretative intensity that he feels closest. Yet to experience the way Znaider slightly delays Mozart's unexpectedly meditative first solo entry of K219 and then arpeggiates gently upwards is to be reminded of a bygone era more attuned to what is going on 'behind' the notes than the notes themselves. The LSO accompanies with sophisticated devotion, and producer Andrew Cornall's recording team work wonders in creating a soundscape of glowing transparency.
JULIAN HAYLOCK