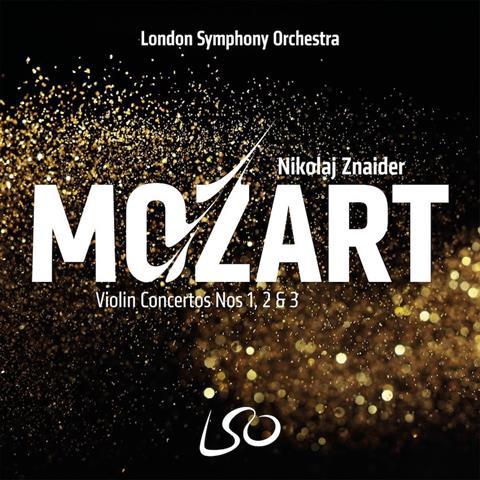 The Strad Issue: March 2019
Description: Light, bright, almost confessional live Mozart has its charms
Musicians: London Symphony Orchestra/Nikolaj Znaider (violin)
Works: MOZART Violin Concertos: no.1 in B flat major K207, no.2 in D major K211, no.3 in G major K216
Catalogue Number: LSO LIVE LSO0804026
This is the second of Znaider's two CDs of Mozart's concertos. The first, with the Fourth and Fifth concertos, came out last year. They were all recorded live, and the excellent sound is admirably consistent, given that the concerts were a year apart.
Znaider, who is leader as well as soloist, is more first among equals than front-of-stage soloist. His style of phrasing frequently involves pulling away into a note or phrase, a subtle drop in dynamic that draws the listener in and can give his performance an almost confessional quality.
Often the most robust sound comes from the orchestra; in the First Concerto Znaider's playing is light and rhythmically sprung. His sound is beautifully focused and vibrato is judiciously applied, sometimes warm, elsewhere barely in evidence.
He is full of gentle charm in the passagework of the Second Concerto's first movement. In the central Andante there are moments of wonder, particularly in its chromatic coils.
The first movement of the G major Third Concerto trips along energetically, making much of the dramatic dynamic contrasts. Znaider plays the slow movement with sublime simplicity and pure, gleaming tone. The finale dances, crisp and effervescent.
TIM HOMFRAY