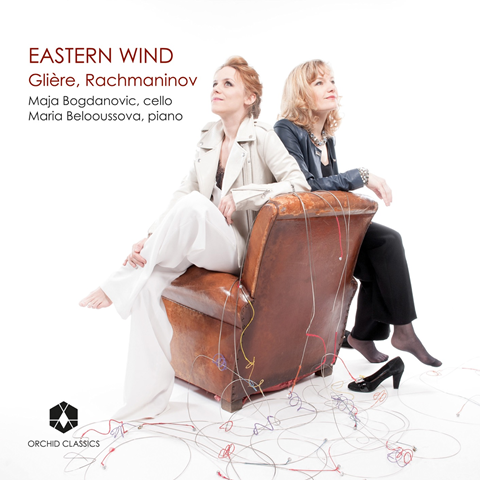 The Strad Issue: May 2018
Description: A gentle musical breeze blows from the east
Musicians: Maja Bogdanović (cello), Maria Belooussova (piano)
Works: GLIÈRE Twelve Album Leaves op.51; Ballade for Cello and Piano op. 4. RACHMANINOFF Cello Sonata in G minor op.19
Catalogue Number: ORCHID CLASSICS ORC100078
Rachmaninoff's melodramatic and passionate Sonata needs no introduction, and the artists here revel in the brooding opening, the gloriously honeyed Andante and the fiery concluding Allegro. With such a mammoth piano part, the cello is all but consigned to a subsidiary role in the face of the pianist's virtuosity.
Maria Belooussova does not disappoint, offering sensitive and idiomatic playing with a sure feel for rubato. Maja Bogdanović likewise brings eloquence and fervour to the flowing melodies in the opening Allegro. The warm recording ensures that this is the stand-out item here. But Glière's Twelve Album Leaves, although obviously not on the same inventive level as the Rachmaninoff, prove to be very effective pedagogical miniatures. Full of strong romantic melodies, the cameos are crafted in a late Romantic style with Rachmaninoff, Schumann and Grieg as clear models.
Here the cello line is more dominant and Bogdanović characterises the phrases with incisiveness. The first two are particularly useful for developing lyrical playing, and the wide range of metres employed for the rest of the cycle offers attractive rhythmic challenges. The similarity of the musical language between the Glière and the Rachmaninoff inevitably diminishes the overall impact of the CD, when listened to as a whole, but with judicious selecting, this release has much to offer.
JOANNE TALBOT