A rich and supple interpretation of big-boned Beethoven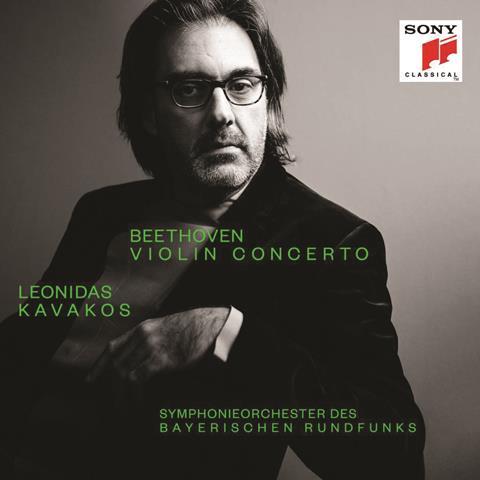 The Strad Issue: March 2020
Description: A rich and supple interpretation of big-boned Beethoven
Musicians: Bavarian Radio Symphony Orchestra/Leonidas Kavakos (violin) Enrico Pace (piano)
Works: Beethoven: Violin Concerto in D major op.61; Septet in E flat major op.20; Variations on Folk Songs opp.105 and 107
Catalogue Number: SONY CLASSICAL 19075929882
Kavakos made these recordings in 2019 while he was artist-in-residence with the Bavarian Radio Symphony Orchestra. The concerto is big-boned and sumptuous, with the orchestra at full string-strength, and Kavakos, always an exciting player, conducting as well as fiddling. This is a broad (some might say slow) reading, full of detail and rhythmic finesse. There is a supple freedom to his phrasing, always articulate and endlessly expressive, with which the orchestra matches him all the way.
This has the give and take, the sensitive communication of chamber music. Kavakos's sound is always glorious and always subtle. Perhaps sometimes he overdoes the rubato, as one paragraph gives way to another, but this is a small quibble. The cadenza is rather scary, based on the one Beethoven wrote for the piano version of the concerto, complete with timpani interjections, but it has been souped up into a real technical tour de force. Kavakos, needless to say, dispatches it with style and panache.
To balance the steady speed of the first movement, the Larghetto also takes its time. It is wonderfully sustained, a single musical thought spun out to the point where you feel it must start to sag, but no, it floats weightlessly to its conclusion. The finale in its turn is in no great hurry, but it is full of rhythmic vitality. The orchestral playing is excellent, and the recording engineers have done them proud.
The Septet, with soloists from the BRSO, is a delightful mixture of fun and sophistication, and the song arrangements are gently delectable.
TIM HOMFRAY