Graceful, clear-textured quintets with a star turn for double bass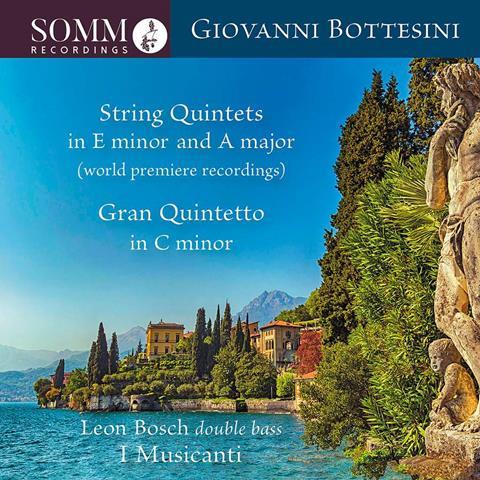 The Strad Issue: March 2022
Description: Graceful, clear-textured quintets with a star turn for double bass
Musicians: Leon Bosch (double bass) I Musicanti
Works: Bottesini: String Quintets: in E minor, C minor and A major
Catalogue number: SOMM SOMMCD 0645
The line-up for each of these quintets is slightly different. The E minor, with its two cellos, opens with graceful playing from leader Tamás András, and his colleagues are soon bustling away underneath, playing Bottesini's busy lines with excellent balance and textural clarity, testimony both to their playing and the quality of the recording. The Minuetto trips along neatly, with plenty of rhythmic bounce, and András soars in the Andante sostenuto, swooping excitedly in the mainly genteel movement.
For the C minor Gran Quintetto I Musicanti are joined by bassist Leon Bosch, their founder and eminence grise. The opening Allegro moderato is restless, and they bring some anxiety and severity to the Scherzo, with crisp rhythms and stabbing accents. In the unsettled central section of the Adagio there is some nifty playing from cellist Richard Harwood, before Bosch has his moment to the fore, returning the movement to gentler pastures. In the Finale, C minor is forgotten as they press onward to its sunny conclusion.
In the opening Allegro moderato of the A major Quartet (with two violas) András is again put through his paces. There is some fine cello playing in the Andante before they round off the finale with sophisticated high spirits.
TIM HOMFRAY