Vivid playing and a rapport between duo partners in a delightful programme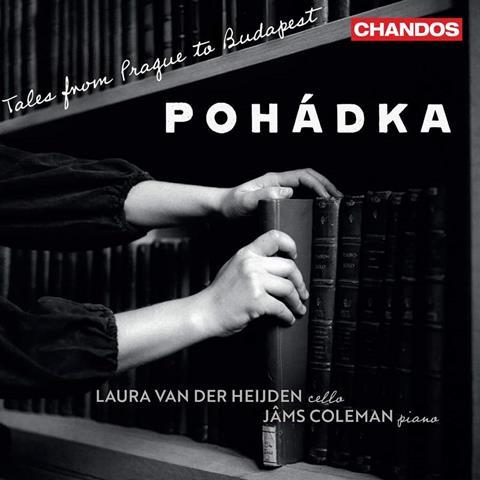 The Strad Issue: March 2022
Description: Vivid playing and a rapport between duo partners in a delightful programme
Musicians: Laura van der Heijden (cello) Jâms Coleman (piano)
Works: Janáček: Pohádka; Violin Sonata in A flat minor (arr. Heijden). Kodály: Sonata op.4; Sonatina (1909); Why are you saying you don't love me? op. posth. no.1 (arr. Heijden); Slender Is a Silk Thread op.1 no.9 (arr. Heijden). Dvořák: Als die alte Mutter op.55 no.4 (arr. Heijden). Mihály: Mouvement (1963) Kaprálová: Navždy op.12 no.1
Catalogue number: CHANDOS CHAN 20227
Pohádka: Tales from Prague to Budapest
Following her award-winning debut disc of Russian cello music (reviewed March 2018), Laura van der Heijden, who won BBC Young Musician in 2012, has now signed with Chandos and paired up with a new recital partner, fellow Cambridge graduate Jâms Coleman. Their programme focuses on the folk roots of Czech and Hungarian composers of the last century and includes some works new to the cello adapted by van der Heijden – Janáček's Violin Sonata and two songs by Kodály.
Janáček's Pohádka feels carefree and innocent compared with his Violin Sonata, written a few years later during the First World War. The dialogue between piano and cello in the former work flows easily and van der Heijden's extrovert playing and warm lyricism make for a delightful performance. The Violin Sonata transcription works well. The emotional intensity is there, and the ferocious glissandos in the third movement sound all the more savage on the cello. The duo demonstrates convincing mastery of the fluctuating moods and tempos of Kodály's two-movement sonata, with van der Heijden's well-centred, full-bodied tone sounding especially earthy on the lower strings of the late 17th-century Rugeri cello she plays.
The interesting programming, engaging playing, an empathetic partnership and a convincingly real, immediate sound combine to make this a disc that's worth seeking out.
JANET BANKS