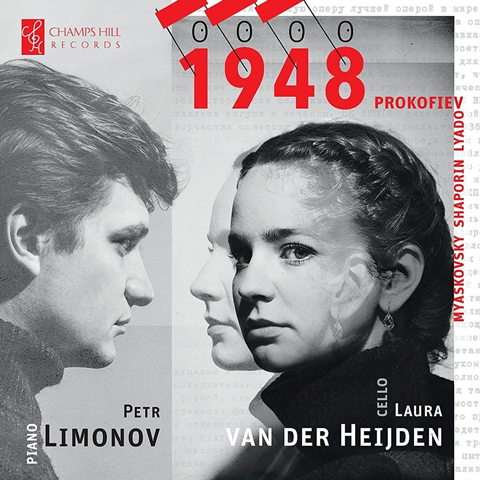 THE STRAD RECOMMENDS
The Strad Issue: March 2018
Description: Outstanding, original Russian recital from a BBC Young Musician
Musicians: Laura van der Heijden (cello), Petr Limonov (piano)
Works: PROKOFIEV Cello Sonata op.119, SHAPORIN Five Pieces op.42, MYASKOVSKY Cello Sonata no.2 op.81
Catalogue Number: CHAMPS HILL RECORDS CHRCD136
If you expect the shadow of Rostropovich to fall heavily over this repertoire, as you might, then you're in for a pleasant surprise. Nineteen years of age when she made this surprisingly appealing musical portrait of postwar Russia, Laura van der Heijden plays with a winning and refreshing determination to make this music dance and sparkle.
I say surprisingly, because lightness of spirit is not usually to be found in music from the last days of Stalin, but from the familiar opening bars of the Prokofiev Sonata it is clear that there is more to her performance than the composer's description of its melody: 'Mankind: how proud that sounds.' Pianist Petr Limonov gives full Romantic rein (captured in a realistic, chamber-scaled acoustic) to piano parts that were written in balance with Rostropovich's outsize personality and steel-strung sound.
Van der Heijden uses plenty of right elbow in the scherzos of both the Prokofiev and the anachronistic character pieces of Shaporin, but there is also some lovely portamento to be savoured, especially in the burgeoning first melody of Myaskovsky's Sonata which, in the hands of the 2012 BBC Young Musician winner, opens like a flower after a long winter. It's her positive lyric impulse that puts a spring in the step of the slightly meandering stretches of both sonatas. This is much more than a 'promising' debut album.
PETER QUANTRIL