A triumphant performance of the great central work on this solo album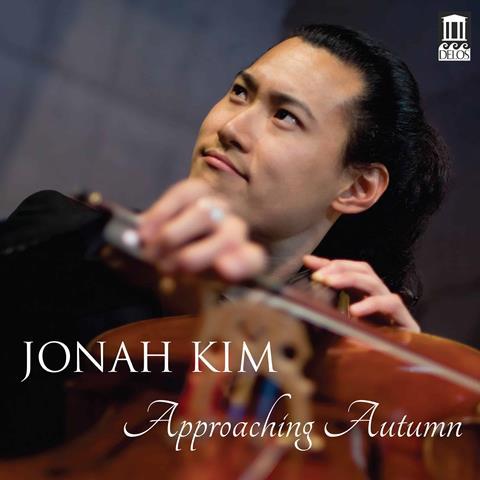 The Strad Issue: January 2022
Description: A triumphant performance of the great central work on this solo album
Musicians: Jonah Kim (cello)
Works: Kodály: Sonata for Solo Cello op.8. Abel: Approaching Autumn. Grieg: Cello Sonata in A minor op.36
Catalogue number: DELOS DE 3585
A clear, blooming sound graces the opening of the Kodály Solo Sonata, with a defined rhythmic definition charging the invention. There's no doubt that this monumental work is the standout performance here, as Jonah Kim has perfectly understood how to deliver it so eloquently by etching the different dramas encapsulated in each of its three movements. The opening Allegro maestoso bows to a combination of passion and lyricism, whereas in the ensuing Adagio, there's a beautifully honed sense of reflection, which quickly evolves into fiery intensity. Quite apart from the flawless delivery of its Herculean technical demands, Kim particularly triumphs in the Finale. The overall structure of this movement is somewhat tableau-like, but Kim's intelligent control of rubato blends the contrasting sections, thus generating an impressive cohesion.
Both the Kodály and Grieg Sonatas owe much to indigenous folk music, a feature that clearly inspires Kim's interpretations. Of course, the Grieg is also characterised by an intense roller coaster of emotions, especially in the first and last movements, and the sense of exhilaration in this performance has us on the edge of our seats. But the simple folk-like charm achieved by Kim and Robert Koenig in the slow second movement is equally winning.
Although Kim and Koenig deliver a sensitive and persuasive lyrical interpretation of Mark Abel's Approaching Autumn, I found the overtly 'easy listening' aspect of the music a little disappointing when compared to the other works on this enterprising release.
JOANNE TALBOT