Finnish brothers give passionate accounts of music by their countryman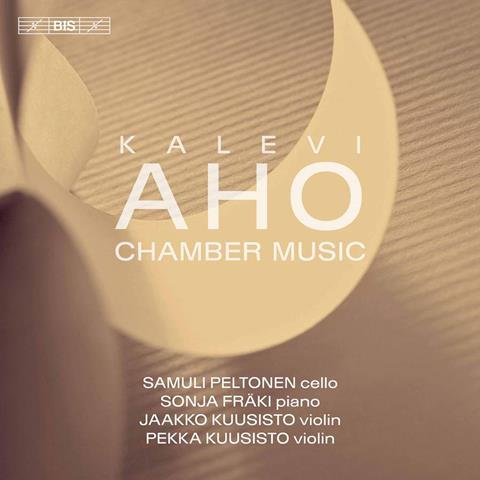 The Strad Issue: August 2020
Description: Finnish brothers give passionate accounts of music by their countryman
Musicians: Jaakko Kuusisto (violin) Pekka Kuusisto (violin) Samuli Peltonen (cello) Sonja Fräki (piano)
Works: Aho: Prelude, Toccata and Postlude; Lamento; Halla; Sonata for solo violin; In memoriam Pehr Henrik Nordgren; Piano Sonata no.2
Catalogue Number: BIS 2186
Finnish composer Kalevi Aho – himself an accomplished violinist – is remarkably prolific, and although this bracing disc barely scratches the surface of his chamber music for strings, it provides a rewarding survey of recent works, and a nicely balanced and well-conceived programme in its own right. It also offers a useful gateway into Aho's rich, neo-Romantic language, sometimes strikingly Hindemith-like in its careful craftsmanship and its sense of extended, adjusted tonality.
They're both qualities on display in the earliest work here, the Solo Violin Sonata that Aho wrote while on military service in 1972-3, which is given a big-boned, passionate account by Jaakko Kuusisto, who seems entirely at one with both its demonstrative, recitative-like opening and the almost hypnotic meanderings of its hushed slow movement. Cellist Samuli Peltonen offers even more extrovert energy in the declamatory opening of the Prelude, Toccata and Postlude from a year later, in a beautifully clean, precise account that nonetheless captures the central Toccata's nervy agitation to a tee. Kuusisto is joined by his brother Pekka in the brief but affecting Lamento from 2001, which Aho wrote as a memorial to a violinist friend who died young. The Kuusisto brothers are exceptionally well matched, bringing a sense of poise to the work's folk-like simplicity and traversing its textural intricacies expertly, and Jaakko brings a similar thoughtfulness to the 2009 In memoriam Pehr Henrik Nordgren.
Pianist Sonja Fräki is a strongly characterful presence throughout, and comes into her own in a suitably imposing account of the closing, Beethoven-inspired Piano Sonata no.2. Recorded sound is warm and faithful, though the piano seems at times slightly recessed.
DAVID KETTLE