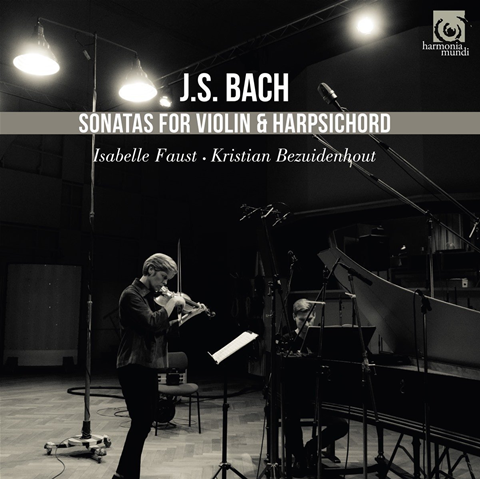 The Strad Issue: April 2018
Description: Freedom of imagination takes flight in Bach violin and keyboard music
Musicians: Isabelle Faust (violin) Kristian Bezuidenhout (harpsichord)
Works: BACH Sonatas for violin and harpsichord nos.1–6 BWV1014–19
Catalogue Number: HARMONIA MUNDI HMM 90225657
Experimenting with various aspects of historical performance, Isabelle Faust swaps her 'Sleeping Beauty' Stradivari for a 1658 gut-strung violin by Jacob Stainer, uses a period bow and curbs her vibrato breadth and usage. The outcome is a relaxed, luminous tone with a touch of 'modern' sweetness, beautifully recorded.
Faust and Kristian Bezuidenhout interpret these sonatas' slow movements with admirable expressive flexibility. They show particular sensitivity to architectural issues, signalling the final few bars of the adagios of nos.1, 4 and 5 and the opening movements of nos.2 and 3 with a winning freedom. They also add extempore ornamentation in abundance – the canonic second movement of no.2 almost becomes a competition in embellishment – but not without some uncomfortable moments lacking the requisite spontaneity. Nevertheless, admirable novel features include an extended cadenza-like harpsichord flourish in the finale of no.6 and a violin lead-in to that same movement's da capo; a similar violin link in the Largo of no.4 joins the first playing of the second section seamlessly to its repeat.
These players' accounts of the fast movements display invigorating rhythmic drive and clarity of articulation. However, the puzzling prolonged final note and extended silence between the two sections of binary movements with repeats, such as the second movements of nos.4 and 5, disturb momentum. Problems of balance also arise. In the two allegros of no.1, for example, Bezuidenhout's right-hand contribution is often obscured, making full appreciation of the imitative counterpoint impossible. Fugal movements such as the Allegro of no.2 suffer similar impairment.
ROBIN STOWELL