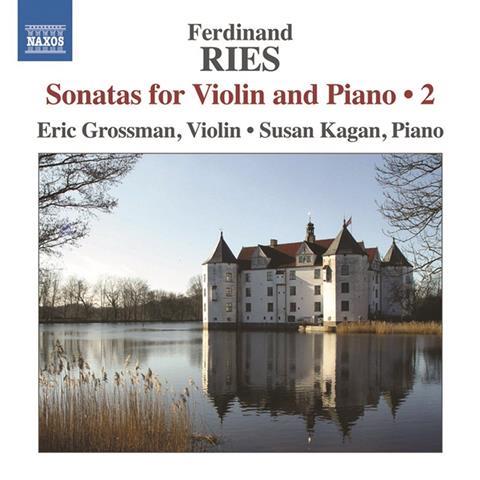 The Strad Issue: December 2017
Description: Sonatas written in Beethoven's mighty shadow are worth discovering
Musicians: Eric Grossman (violin) Susan Kogan (piano)
Works: RIES Violin Sonatas: in B flat major op.16 no.2; in E minor op.38 no.1; in A minor op.38 no.2
Catalogue Number: NAXOS 8.573717
Ferdinand Ries (1784–1838) is usually only mentioned in the same breath as Beethoven, for whom he was friend, pupil, amanuensis, go-between and more, so it's worthwhile to be able to hear some of his own music. Don't expect the pyrotechnics of the elder composer's 'Kreutzer' or the ecstatic melodies of his op.96 though: the B flat major Sonata (1806) is very much in the vein of Mozart's accompanied sonata style and becomes bogged down in clichéd piano figures – at least until the polonaise finale, which finally admits a degree of virtuosity to help power the argument.
The two minor-key sonatas of five years later come closer to the Beethovenian ideal, with their more advanced writing for both instruments and an array of agitated figures driving the drama. Eric Grossman (a student of Dorothy DeLay) and Susan Kagan play them decently enough, with only one or two minor squeaks that might have been retaken, although perhaps Kagan comes over a little reticent, draining the last ounce of character from the important lines for piano (Ries's own instrument, on which he was something of a virtuoso). The balance between the two instruments seems ideal in this close-ish recording. Fascinating for those eager to discover the milieu over which the mighty Beethoven towered.
DAVID THREASHER