Cathy Elliott reviews a new series of books for beginner double bassists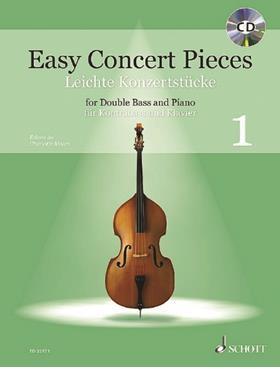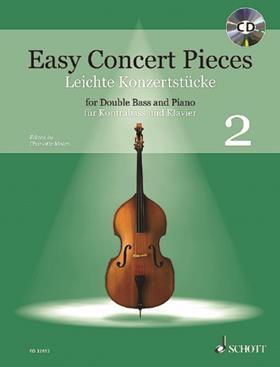 Charlotte Mohrs
Book 1: 60PP ISBN 9783795710552
Book 2: 64PP ISBN 9783795710569
Schott Music €17.50
The Easy Concert Pieces series is designed to offer books of varied styles and periods within a particular level of technical proficiency at the double bass.
Book 1 focuses on half and first positions with some shifting between positions. The position or positions a piece can be played in are indicated at the start of the piece, while bowings and rhythms are fairly straightforward. I use this book both as a source of repertoire and also for developing independent learning: I encourage the students to learn the piece at home by themselves (without listening to the CD!) and then perform it, with piano accompaniment, in the lesson.
Book 2 starts to explore more positions and shifts. A few of the pieces extend the range to middle C, but most go a tone higher into third position and require a knowledge of all the various shifts between first and second; first and third; and second and third positions, and the same in and out of half position. The bowing remains relatively straightforward.
The repertoire in both books has a good balance of arrangements of melodies from the 17th to the 19th centuries with a few short 20th-century pieces written for the bass. There are some old favourites and many new arrangements, and some of Bottesini's studies have been given piano accompaniments.
Both books have fingering and bowing suggestions and each book comes with a CD of the pieces recorded by editor Charlotte Mohrs. The CD has the piano accompaniment recorded separately for practice purposes and the Schott website has supplementary information on the pieces and on the composers.
These books provide an excellent addition to the growing body of repertoire for young bassists, not least because of the breadth of pieces at a similar level of difficulty all in one book.
Cathy Elliott