David Kettle attends the world premiere of James MacMillan's Violin Concerto no.2 at Perth Concert Hall on 28 September 2022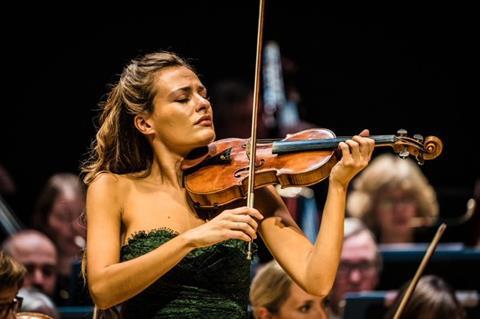 James MacMillan has pointed to a possible shift in his compositional direction, kicked off by his large-scale, choral Fifth Symphony, unveiled at the 2019 Edinburgh International Festival. It was more than evident, too, in the radiant lyricism, the seamless flow between ideas and a certain thoughtful introversion in his Second Violin Concerto, written during the pandemic's first period of lockdown, and premiered by its dedicatee, Nicola Benedetti, with the Scottish Chamber Orchestra under Maxim Emelyanychev. And though Benedetti had plenty of demanding, showy writing (often of a somewhat determined, angst-ridden, even aggressive character) with which to demonstrate her talents, it felt significant that her entry – with three quiet pizzicato notes as part of far richer, broader orchestral harmonies – left her virtually inaudible.
Indeed, MacMillan's solo part was very much integrated into the orchestral writing, distracted and diverted by an intrusive march theme, for example, or engaged in some eloquent one-on-one dialogues with orchestral colleagues towards the end of the work. Benedetti played the concerto with such passion and conviction that it felt as if she'd known it for years, though, as so often with MacMillan, there was the nagging sense, too, of a story being told – that intrusive march, those sudden anguished exclamations from the soloist, those consoling duets – whose specifics were being denied us. Nonetheless, it was an elegant, passionate, somewhat modest and contained piece, whose sense of concision and focus were compellingly conveyed by Benedetti.
DAVID KETTLE