Pala Garcia, Renate Rohlfing and John Popham perform at Madison Avenue Presbyterian Church on 12 January 2020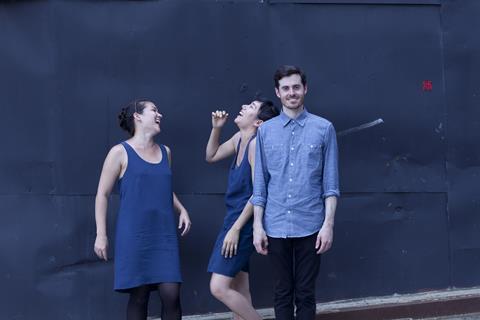 With a surfeit of Beethoven on the horizon for his 250th birthday party, the expert piano trio Longleash showed welcome creativity, placing the composer in context. For a well-attended afternoon – part of the Five Boroughs Music Festival – the most striking contribution was Reiko Füting's free – whereof – wherefore in which the second movement of Beethoven's Piano Trio in C minor op.1 no.3 was augmented by newly composed 'Comments' woven around the theme and variations (the surrounding movements were performed as written).
Füting's inspiration was the alleged dispute between Beethoven and Haydn, the latter thinking that this early trio was not destined for success. With that in mind, Füting's four sections might be seen as Haydn's imagined response – that is, if the composer had incorporated pinging the piano strings with a hammer or asking the violin and cello to slide bows vertically up and down the strings. High harmonics combined with an enormous dynamic range, all in counterpoint to the master's immaculate construction, as if a slightly amusing argument had broken out midstream.
Beethoven's 'Ghost' Trio (performed unaltered) was immaculate, and the slow movement showed off the lustrous tone of Pala Garcia's violin and John Popham's cello. Renate Rohlfing's blissful, skittering piano line made a joyful counterpoint. Immediately after came John Zorn's Ghosts (2015), a brief burst of energy with the strings in glassy textures, and a hair-raising part for drum set and cymbals, expertly dispatched by Zorn acolyte Ches Smith. As a fellow revolutionary, Beethoven likely would have been smiling.
BRUCE HODGES