Tim Homfray watches the recital at London's Wigmore Hall on 22 June 2021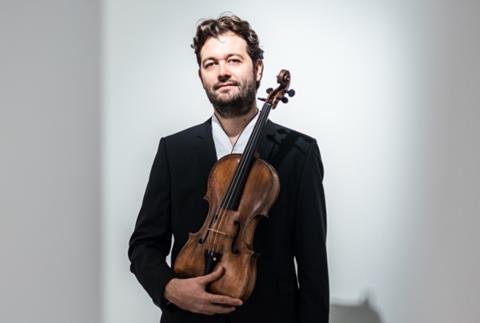 This concert, entitled 'A Night in Paris', was a curious affair, with much to-ing and fro-ing. Here was Power in all his guises, as violist, violinist and even reciter, and very fine he was in the first two; I doubt his recitation of Lorca's poem Debussy could be heard at the back.
The first work, Gabriel Willaume's La noce bretonne, a set of little dances with an open-string drone, was played entirely offstage, and sounded initially as if he were tuning up, except it kept getting louder before going away again. Power's first proper appearance was for Garth Knox's 2020 work Quartet for One, in which he moved about between four stands. He was joined by Héloïse Werner, who sang Machaut's Douce Dame Jolie and then the premiere of her own work Mixed Phrases, with many a stuttered consonant as Power moved between viola and violin, with some fine arpeggiated harmonics.
There were 14 works altogether, the most substantial being Poulenc's Violin Sonata, with impassioned flights, suave lyricism and a hint of decadence. Towards the end he played his arrangement of Berlioz's Tristia, plaintive and with an oddly pinched tone, followed by the 'Blues' movement from Ravel's Violin Sonata no.2, which teetered on the edge of jazz parody. The evening finished with a vigorous account of Stravinsky's Danse Russe.
TIM HOMFRAY