Peter Quantrill attends the Russian cellist's Purcell Room recital on 28 January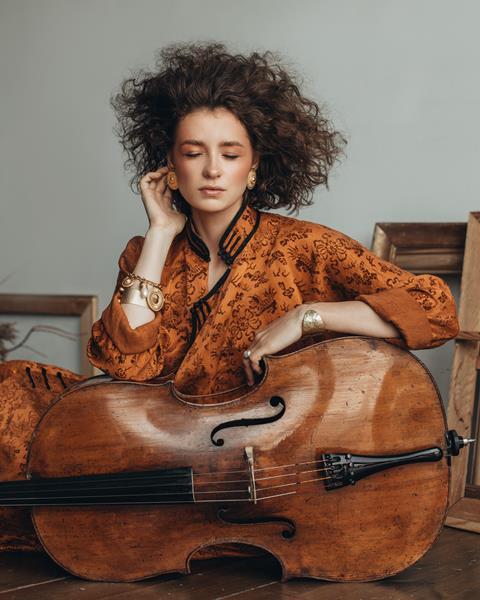 As befits a bronze medallist in the cello division of the last Moscow Tchaikovsky Competition, Anastasia Kobekina exuded a quiet self-possession in this intelligently programmed Russian triptych. Perhaps a little too quiet in the case of the opening Suite italienne, which does not sit as comfortably on the cello as Stravinsky's slightly later suite for the violinist Samuel Dushkin.
Touching in the spicy neo-Classical accompaniment Luka Okros was a model of discretion – their partnership is an established one, and there was a lively mutual sympathy at work throughout the recital – but Kobekina's slender tone here and in Prokofiev's Cello Sonata required him to emasculate piano parts that are more extrovert by nature. The Sonata's proud, assertive qualities were underplayed by Kobekina in search of a more personal engagement with the fairy-tale side of the composer's style.
Only with the Sonata by Rachmaninoff in the second half did both musicians fill the Purcell Room with an unapologetically full and vibrant tone palette as well as the natural give and take of good music making between friends. Playing out showed off Kobekina's fine sense of a lyric line as well as the rich lower registers of her 1743 Guadagnini. She maintained a fairly flowing pulse compared to more celebrated and indulgent interpreters, but her restraint paid off in a piece that too often sounds like second-rate Russian Brahms, with a payoff in the finale of well-earned elation. With the adrenaline pumping through her veins, it would have been instructive to hear a reprise of the Suite italienne; she played instead a Georgian-accented dance by her father Vladimir Kobekin, with Okros now on tambourine.
PETER QUANTRILL