Janet Banks reviews the superstar cellist's first compendium of pieces for his instrument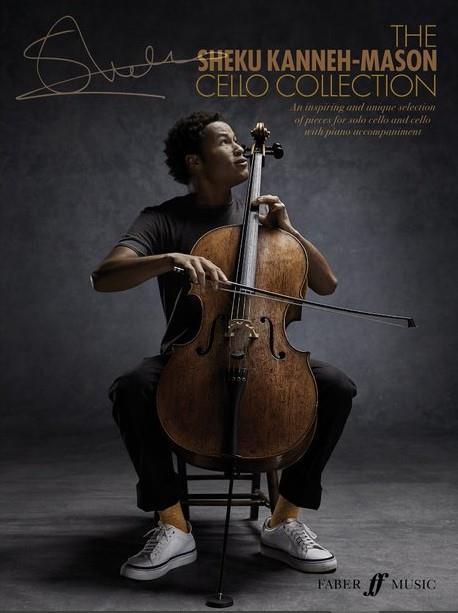 The Sheku Kanneh-Mason Cello Collection
Sheku Kanneh-Mason
72PP ISBN 9780571541973
Faber Music £14.99
With young British cellist Sheku Kanneh-Mason's fame riding high, the time was certainly ripe for Faber to bring out this collection. It contains his own works and arrangements as well as music he loves to perform, including all three pieces he played at the Royal Wedding in 2018.
Sheku says in his introduction that after his concerts, people often ask for sheet music for arrangements he has played, such as his version of No Woman No Cry, now one of his signature pieces. So here they are, with each of the 14 works prefaced by Sheku's comments and hints on playing them: 'Try different fingering patterns for the rising 6ths and 7ths to see how it affects the sound,' he says for the von Paradis Sicilienne.
He emphasises with characteristic modesty that the printed bowings and fingerings are just suggestions that work for his hands and coincide with his musical ideas – something that other editions should perhaps do more often. However, there seems to be little rhyme or reason behind works with no fingering at all, such as Blow the Wind Southerly, and others like Après un rêve which have lots. There are also a few misprinted fingerings, such as those on the spread chords in his improvisation, Melody.
Faber pitches the playing level required at 'intermediate and beyond', but the intermediate pieces are certainly in the minority, while pieces Sheku has written for himself such as his Theme and Variations on 'David of the White Rock', or his suggested cadenzas for Haydn's C major Cello Concerto are naturally aimed at a cellist of his own stature. However, students working on the pieces have the advantage that they can watch almost all of them played by Sheku on YouTube.
This is a very attractive volume, the music well spaced and easy to read with a number of studio shots of Sheku on left-hand pages. It is of course a totally personal selection by one cellist, but if it encourages young cellists to keep playing then it's definitely a worthwhile project.
JANET BANKS