Philip Brown reviews a comprehensive guide to the double bass, published for the first time in English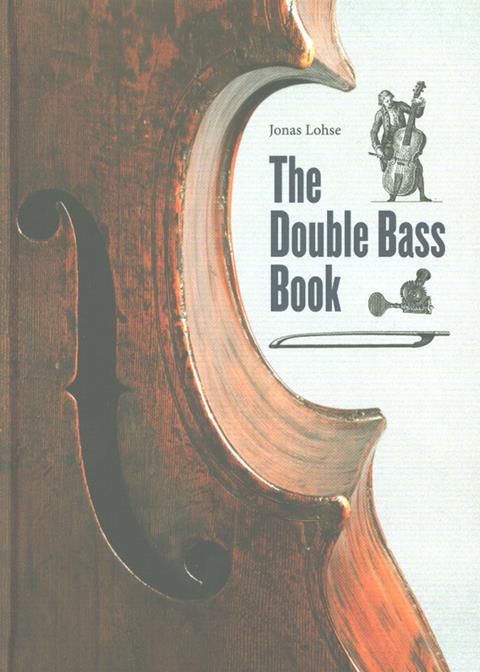 The Double Bass Book
Jonas Lohse
240PP ISBN 9783982260211
LOHSE VERLAG €39
Jonas Lohse, the bassist and bass maker from Frankfurt, brings his 30 years of experience around basses into this neat and captivating book, which has just been made available in an English edition. It is a charming cornucopia of fascinating gems from the world of low notes.
The first few pages of the book display a very interesting timeline charting musical styles from the Renaissance to jazz, interspersed with relevant facts about composers, makers, design and technology developments up to the invention of the first electric upright bass by Rickenbacker in 1936. We're taken on a fascinating journey incorporating the history of the double bass, the craft of making the instrument, important bassists, the role of the bass in jazz, amplification, set-up and optimisation, through to practical advice on choosing a double bass.
As an instrument maker myself I have always looked upon the bass world as some strange hinterland, and it's true to say the array of different models and tunings is at first quite baffling. But Lohse explains all the different concepts, giving interesting explanations where he can. I can't think of any other instrument that has been subjected to so much experimentation of form, construction and variety of materials as the bass. This makes a refreshing change, coming from the conservative land of violins.
The history of instrument making in Germany is well described: in the second half of the 18th century a number of dealers such as Neener and Hornsteiner specialised in the distribution of instruments from various makers, selling them all over the world. This business model developed and soon makers were specialising in particular areas such as neck making, scroll cutting or rib construction and selling these to the wholesalers who would dictate prices. This manner of working only died out completely in recent years. It was also fascinating to see a copy-milling machine (think early CNC) being used in Schönbach for the carving of bass backs in the first quarter of the 19th century. Indeed, the book is full of fascinating imagery: of instruments, engravings, what looks like a photo of Dragonetti, excerpts from advertising materials, and manufacturers' trade catalogues, including photos of historic German workshops. It's a feast for the eyes.
This book crams so much into its 240 pages I simply can't do it justice. We can be thankful that lockdown gave translator Martin Wind the time to bring us this English edition. Bravo Martin, and well done to Jonas Lohse for shining such a glowing light on 400 years of the bass.
PHILIP BROWN