Janet Banks reviews British cellist Steven Isserlis's thoughts on the history and performance of the famed solo cello suites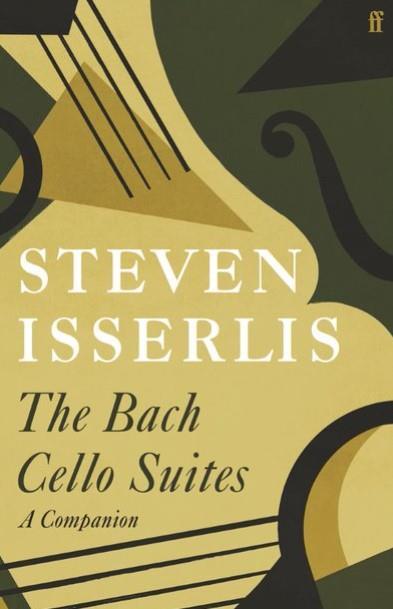 The Bach Cello Suites: A Companion
Steven Isserlis
228PP ISBN 9870571366248
Faber MUSIC £12.99
When Steven Isserlis's recording of the complete Bach Cello Suites came out in 2007 I was intrigued to read his theory of a link between their keys and the life of Christ, starting with the Nativity (no.1 in G major) and ending with the Resurrection (no.6 in D major). The research and further thought he has given this in the intervening years have resulted in a slightly amended but even more convincing argument put forth here, which is just one of the many reasons why this book is a must for anyone who plays or listens seriously to these works.
Isserlis wears his knowledge lightly, indeed too lightly at times when the humorous asides which remind one of his children's books start to get annoying. But there is no denying that it's all there – all the scholarship and latest theories he can lay his hands on, plus the unbeatable inside understanding of someone who knows the music in incredible depth. In 50 pages near the end of the book he takes us through each movement of each Suite – 'Thirty-Six Moments of Perfection' - the ultimate programme notes, personal, informative and never dry.
The overriding impression as one reads this book is of Isserlis talking to you enthusiastically about the Suites, bursting with anecdotes and fascinating information. We are introduced early on to the sources used when making editions of the Suites (there is no autograph manuscript) and the headaches that the differences between them have caused editors (and will for evermore). A potted history and guide to the individual dances – Allemande, Courante etc – follows.
After 'Fourteen Frequently Asked Questions' taken from post-performance conversations, which include absorbing musings on performing on a modern versus a Baroque cello, Isserlis balances these with '14 Rules for the Player', which are as close to a cello lesson on the Suites as the book gets, and are simply gold dust. Rest assured, Isserlis is not laying down the law – Rule 1 is 'There are NO rules for playing this music' – but his insights, such as 'rubato in tempo', lightening the bow just before the bar-line, and always being conscious of which beat of the bar you're on, will be invaluable to any player working on the Suites.
JANET BANKS