Vicki Harding reviews a musical comic novel by a first-time author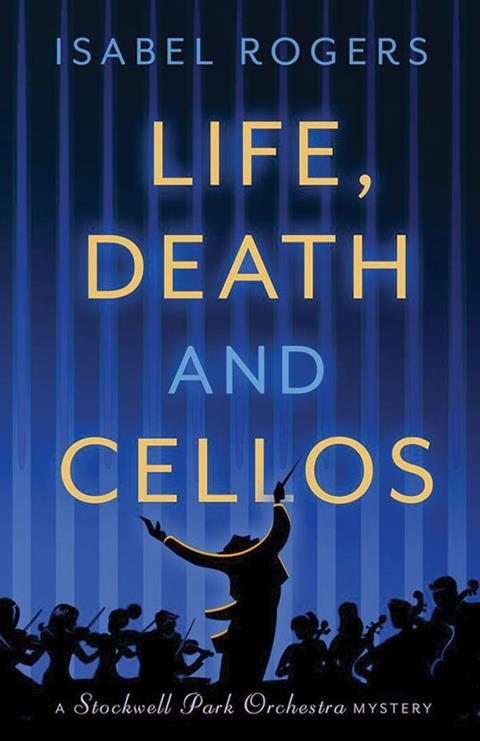 Life, Death and Cellos
Isabel Rogers
306PP ISBN 9781788421119
FARRAGO BOOKS £8.99
Life, Death and Cellos, by poet and cellist Isabel Rogers, is about the successes – or rather the disasters – of the Stockwell Park orchestra. Writing in a chatty style, Rogers has brought a lot of ideas into this, her first novel.
The story begins as conductor Joshua and cellist Erin enjoy a curry after a rehearsal. Unfortunately both of them get food poisoning and Joshua has to find a deputy for the upcoming concert. He appoints Oscar, who is both overweight and distinctly unpleasant in various ways that would have been better left to the reader's imagination. The orchestra is presumably so terrible that he suffers a heart attack in his efforts to get the best out of them and drops dead, in the process crushing its benefactress, Mrs Ford-Hughes. Understandably she is furious – not only does he nearly suffocate her but he also breaks her collarbone.
In order to pacify their injured patron, the orchestra committee offers Mrs Ford-Hughes the chance to fulfil her lifelong ambition to sing a solo at the next concert, little realising that she has much in common with the tone deaf, screeching 20th-century soprano Florence Foster Jenkins. As part of the same programme, the leader of the cello section, Fenella, is given the opportunity to play a concerto on the Stradivari cello which she has just inherited from the recently deceased Oscar.
There follows a lengthy section of the book in which the orchestra rehearsals are described in detail and Rogers pontificates on such things as the physics underlying tuning in perfect 5ths on a stringed instrument, and even instructs her readers on how to withdraw the spike from inside a cello. However, things do liven up.
Fenella, while carrying her cello in the street, is overheard boasting about her new instrument and is attacked and hurt as it is snatched from her. Rogers holds the reader's attention well as she writes this gripping section of the novel, as the detectives set to work tracing the whereabouts of the Strad. As a consequence of Fenella's injury, Erin, Joshua's ex-girlfriend, gets the chance to step in to perform the Elgar Cello Concerto on Fenella's cello, much to her chagrin.
This novel would have benefited from focusing on one character and telling the story from their point of view. As it stands, however, the book doesn't make for a riveting read overall.
VICKI HARDING