Two hugely contrasting concertos hold no terrors for a superb player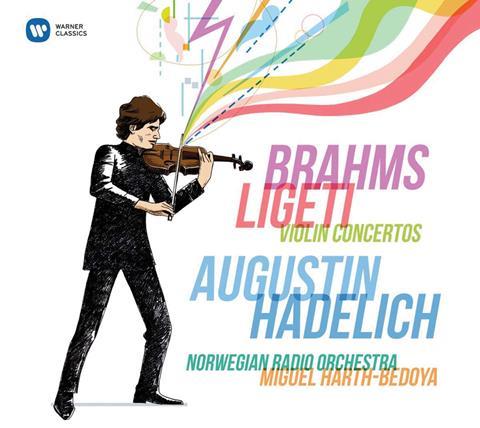 THE STRAD RECOMMENDS
The Strad Issue: August 2019
Musicians: Augustin Hadelich (violin), Norwegian Radio Orchestra/Miguel Harth-Bedoya
Works: BRAHMS Violin Concerto in D major op.77, LIGETI Violin Concerto
Catalogue Number: WARNER CLASSICS 0190295510459
After a warm and well-upholstered opening from the Norwegian Radio Orchestra under Miguel Harth-Bedoya, Augustin Hadelich's first entry is assertive yet unforced, a harbinger of the grandeur and sensitivity of his playing of both these concertos – and indeed of his superb technical command. His approach to the big tutti is muscular and thrilling, and the second subject is supple and lithe.
Brahms's many transitions of character, from heroic to tender, declamatory to lyrical, are beautifully done. Hadelich plays his own cadenza, which begins, like the familiar one by Joseph Joachim, with the violin's original first entry and continues into a reminiscence of motifs sometimes urgent and at others gently reflective, succinct, wonderfully constructed and all at the service of Brahms. It is technically demanding, certainly, but not designed for showing off. The central Adagio is spacious and heartfelt, and there is terrific rhythmic energy in the finale.
In Ligeti's Concerto, Hadelich has the measure of the devil-take-the-hindmost rhythmic complexity. He moulds the second-movement Aria with deep and plaintive feeling, until the curious quartet of ocarinas heralds more energetic playing. This is a superb performance, ably encompassing Ligeti's varied and quixotic demands. In the last movement he uses Thomas Adès's superb – and horribly challenging – cadenza. The recording is spacious and well balanced.
TIM HOMFRAY