The sheer eclecticism of Telemann's imagination is laid bare in solo fantasias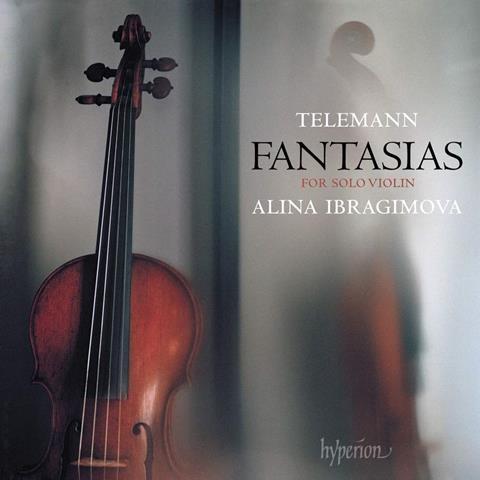 THE STRAD RECOMMENDS
The Strad Issue: January 2023
Description: The sheer eclecticism of Telemann's imagination is laid bare in solo fantasias
Musicians: Alina Ibragimova (violin)
Works: Telemann: 12 Fantasias for violin without bass TWV40:14–25
Catalogue number: HYPERION CDA 68384
Alina Ibragimova negotiates her way through Telemann's heterogeneous fantasias with persuasive, no-nonsense accounts that fully embrace these works' mixture of styles and textures. Her interpretations combine accurate and fleet left-hand athleticism with light, crisply articulated bowing in the fast movements, notably the spiky Presto of no.7 and the Spirituoso of no.8, and expressive shaping of the lyrical slow movements, especially the Largo of no.10, the reposeful Soave of no.11 and the poignant Largo of no.7, with its yearning long appoggiaturas.
Ibragimova's extempore ornamentation is surprisingly conservative, even for repeated sections within movements. Nevertheless, she dutifully observes most dynamic contrasts, spreads chords with the utmost care and is suitably rustic in movements such as the Allegro of no.10. She skilfully creates the illusion of multilayered textures, particularly in the fugal movements of nos.2, 3, 5, 6 and 10, and performs with all the freedom, timing and expression you could wish for, introducing some pleasing rubato, such as in the prelude-like opening movements of nos.1 and 5. In essence, she sounds so beguilingly natural that even her speedy tempos for the allegros of nos.4 and 10 and the Vivace of no.12 complement the music well.
The recording is pleasingly resonant, with a degree of warm background reverberation.
ROBIN STOWELL