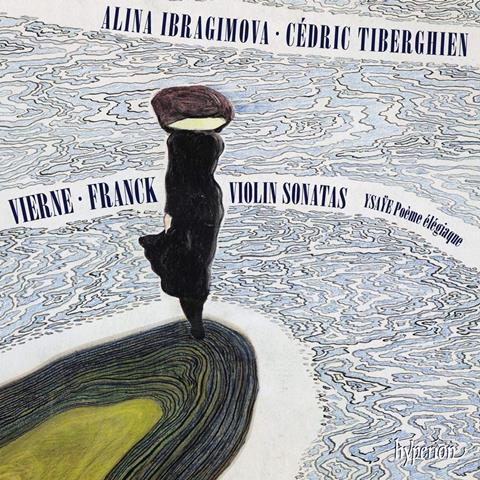 The Strad Issue: April 2019
Description: Delicacy and ferocity in a marvellous collection of contrasts
Musicians: Alina Ibragimova (violin), Cédric Tiberghien (piano)
Works: YSAŸE Poème élégiaque op.12, FRANCK Violin Sonata in A major, VIERNE Violin Sonata in G minor op.23, BOULANGER Nocturne
Catalogue Number: HYPERION CDA68204
Ysaÿe's Poème élégiaque is in three parts, the outside two predominantly lyrical, the central section a 'Scène funèbre' (in B flat minor). Ysaÿe requires the G string to be tuned down to F. In the first and third sections Ibragimova's melodic playing is rapt and supple, leading in the first to a flight of virtuosic fantasy performed with lightness and agility, and in the third to grand climax in octaves. In the central episode the low F makes its presence felt, with a woody sound suitable for such sombre music.
In Franck's Sonata there are many striking contrasts. The fortissimo and tutta forza passages in the opening movement are striking amid predominantly wistful and delicate playing. Ibragimova launches into the Allegro with startling ferocity, her bow attacking the strings, her vibrato full and eloquent. Here, and in the following Recitativo-fantasia, big-boned intensity is balanced with small-voiced tenderness. The finale, taken at a brisk pace, is joyful, exuberant and wonderfully well played.
Louis Vierne's Sonata is a substantial four-movement work, full of energy and chromatic colour, which Ibragimova plays with infectious drive, providing grand rhetoric and light charm. Lili Boulanger's Nocturne is a delightful palate-cleanser. Throughout, Tiberghien is a superb partner. The slightly resonant acoustic enhances all the drama.
TIM HOMFRAY