Freshly minted performances of familiar works prove there's plenty more to say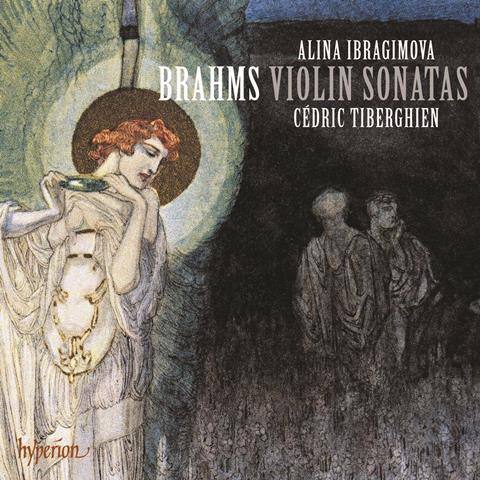 THE STRAD RECOMMENDS
The Strad Issue: November 2019
Description: Freshly minted performances of familiar works prove there's plenty more to say
Musicians: Alina Ibragimova (violin) Cédric Tiberghien (piano)
Works: BRAHMS Violin Sonatas nos.1–3 C. SCHUMANN Andante molto (Three Romances op.22)
Catalogue Number: HYPERION CDA68200
When faced with Hyperion's dream-team line-up of violinist Alina Ibragimova alongside regular accompanist Cédric Tiberghien, captured in alluringly atmospheric sound by Andrew Keener and Simon Eadon and featuring exemplary annotations by Misha Donat, it would be all too easy to wave their latest collaboration through as a matter of course.
But the fact is Ibragimova and Tiberghien, far from taking anything for granted, seem to treat each new project as though it was their special favourite. One might be forgiven for assuming that in these particular works just about everything has been said musically, yet encountering performances of such poetic freshness and impassioned spontaneity reminds us why we fell in love with this glorious music in the first place.
Far from applying a patina of autumnal nostalgia to such well-worn phrases, Ibragimova and Tiberghien appear to radiate them with sunshine, allowing the composer's typically refulgent piano textures to shine where appropriate. And where Brahms really turns on the magic, as in the exquisite pedal-pointed passage towards the end of the G major Sonata's central Adagio, it is as though time has been temporally suspended, so perfectly attuned are their musical responses in every way. Just as it seems things couldn't get any better, they finish with a dreamily poetic rendering of the first of Clara Schumann's op.22 Romances, guaranteed to have even the sternest of countenances misting over.
JULIAN HAYLOCK