A refreshingly individual approach from this most thoughtful of cellists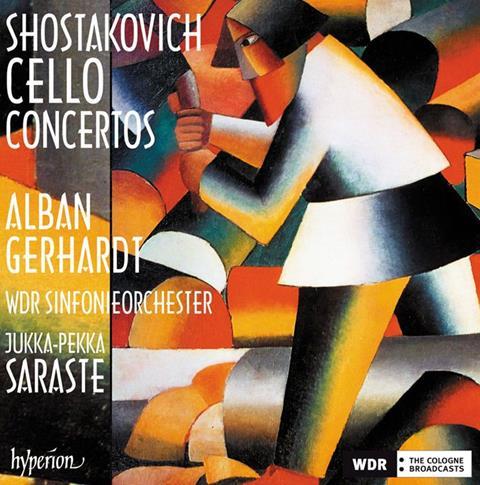 The Strad Issue: October 2020
Description: A refreshingly individual approach from this most thoughtful of cellists
Musicians: Alban Gerhardt (cello) WDR Sinfonieorchester/Jukka-Pekka Saraste
Works: Shostakovich: Cello Concertos nos.1 & 2
Catalogue number: HYPERION CDA68340
In a pertinent and personal introduction, Alban Gerhardt tackles head-on the vexed issue of tempo in Shostakovich. Rostropovich departed from the printed score with the composer's blessing (encouragement, he would say) and his pupils and acolytes have tended to follow suit. Gerhardt pulls in the other direction, though not against the grain of the music, in taking the First Concerto's slow movement up to speed, and the ruminative opening Largo of the Second considerably quicker than the indicated minim = 100.
So, look elsewhere for glacial soul-searching. But Gerhardt has much more to offer: a bitter, twisted and entirely authentic strain of humour in that Largo, for example, where the quicker tempo frees him up to phrase in arioso lines like a parade of Mussorgsky's more baleful operatic villains, wheedling one minute, denouncing the next. Following in the footsteps of Beethoven, Shostakovich also speaks with the accents of personal strain and heroism, and Gerhardt brings these out in the First with risky, gutsy playing and some excitingly 'dirty' tone.
The close, almost claustrophobic recording puts the soloist under the spotlight, although there's still space for telling orchestral contributions such as a magnificently devil-may-care horn solo in the First and abrasive percussion section in the Second. It is Gerhardt's account of the Second in particular, its assertive logic and original profile, that deserves the most wholehearted recommendation.
PETER QUANTRILL