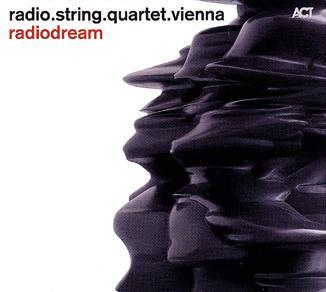 The Strad Issue: January 2012
Description: Mixed results from a cross-genre quartet
Musicians: radio.string.quartet.vienna
Composer: Various
Imagine what a whole night of dreams would sound like. This is radio.string.quartet.vienna's answer, a sequence in which the shadows of Liszt, Radiohead and Henry Mancini appear fleetingly among original material.
Protozoan scrabblings, melancholic sighs and bursts of harsh light get the album off to a nightmarish start (in a good way). With the suggestions of the subconscious and Vienna circling the music, it's hard not to hear Freudian yearning in some of the melodies that follow, coated in a hazy ensemble sound that is impressively crafted. Shards of darker ideas protrude on grubby, visceral strings – as ominous themes, or merely gritty foreshadowings.
Strangely, all of this is leavened by riffy passages that fit the quartet's leanings towards popular music but don't sit quite right among the enticing abstractions here. They're supposed be a part of the rapid transitions of a dream world, but feel too rational and regularly formed to have a place in it.
The explosion into a guttural, funky Bluegrass towards the end is a rare joyous moment and a more convincing use of popular influences. It's just a shame that a few patches don't stand up compositionally to the promise of the early pieces, or to the high standard of playing throughout.



James Crel