In this extract from his article in the March 2019 issue of The Strad, the cellist explains his use of 'impulse units' to break down fast passages. Plus, 6 video tutorials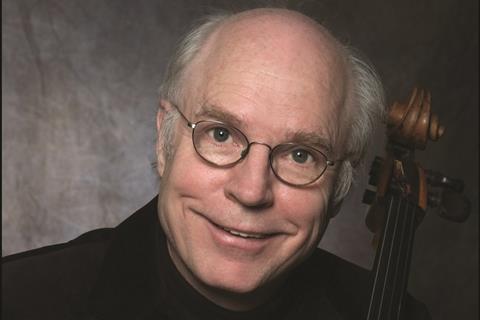 This is an extract of a longer Technique article in the March 2019 issue of The Strad. To see in full, download now on desktop computer or via the The Strad App, or buy the print edition
Some musicians love playing fast. Others struggle with it, both psychologically and physically: they can't control their tempo, they play too loudly, their fingers collapse and lose their natural curvature, they have unnecessary tension in different parts of the body, they make facial grimaces, or they lift their fingers too high.
It's important that you learn specific skills to help you overcome these problems. These can be developed over a few years, so that you learn to practise fast passages effectively as your technique evolves. That will be particularly important later on, especially if you have to join an orchestra and play, say, Strauss's Don Juan at 𝅘𝅥 = 180!
EXERCISES

One of the most important foundations of string technique is a good vibrato, to free up the left hand. With that in place, the best way to learn to play really fast is through interval training, like a runner.
Practise difficult passages by breaking them down into shorter impulse units, as shown in exercises 1 and 2. Pause on the first note of each group, then play the next impulse as fast and cleanly as you can. To play really quickly, you will have to keep your fingers close to the string: the faster you go, the smaller the movement needed in both your hands. Practising in this way will teach you to feel overall impulses, rather than individual finger movements. That way the music won't seem so fast.

The next exercise, by cellist Bernhard Cossmann, is great for building speed and dexterity in the left hand. Practise my warm-up (exercise 3) before you try exercise 4 at different tempos and gradually build up the speed. Keep a light left-hand touch, supported by rotation of the forearm; and be careful not to squeeze the instrument neck with your thumb. In the extended positions, be especially careful to release the weight in the first finger.
Hans Jørgen Jensen is professor of cello at the Bienen School of Music at Northwestern University, Illinois, and at the Glenn Gould School, Ontario
This is an extract of a longer Technique article in the March 2019 issue of The Strad. To see in full, download now on desktop computer or via the The Strad App, or buy the print edition