Violist of the Goldmund Quartet Christoph Vandory shares his thoughts on playing Schubert's epic string quartet, as well as the ensemble's blessing of performing on the 'Paganini' Quartet of Stradivaris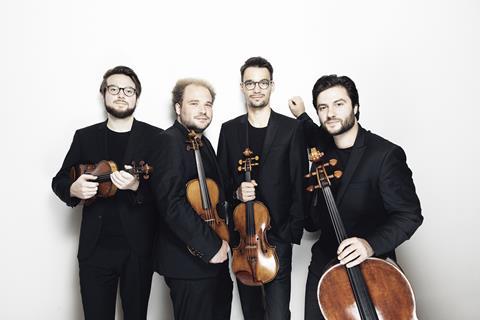 Discover more Featured Stories like this in The Strad Playing Hub
When did the ensemble first come across Schubert's 'Death and the Maiden'? When did you first perform it as a group?
Schubert's 'Death and the Maiden' has always been a part of our musical journey, even since before the official beginning of the Goldmund Quartet. We must have been 15 and 16 years old, when three of us learnt and performed this piece together back in high school.
When we founded the quartet in 2009, it was one of the first works we took on. The profound depth and its simple beauty drew us in. The magnitude and difficulty of this work had great appeal and was a huge motivation for us, as it does for many young musicians and aspiring string quartets.
In our very early twenties, we decided to take on the challenge and started working on it with Gerhard Schulz of the Alban Berg Quartet at the Musikhochschule Stuttgart, which had pushed us forward in so many ways, individually and as an ensemble. He is an absolute unique teacher and musician, who combines the greatest experience in the field with an absolute longing for detail.
'Death and the Maiden' is one of those pieces that truly demands the utmost attention from each musician in order to come together as an ensemble. We remember the lessons and our first public performance in the university as quite a challenge and definitely nerve-racking, yet an incredibly important step in our early development as a string quartet.
Coming back to Schubert's 'Death and the Maiden' almost a decade later felt like a homecoming in some ways, but also completely new, seeing everything with a different viewpoint. Now that we have years of experience under our belt as a group, we have the ability to explore all the different characters, ideas and emotions that Schubert poured into this piece. After having performed it now in numerous concerts over the last several years, we felt like it was time to reach a milestone for ourselves, and record the piece that has accompanied us up to this point like no other.
Do you have advice to string players learning the work? What's the trickiest section or technique for you in the piece, and how do you overcome it?
If I were to describe the music of 'Death and the Maiden' in one word, it would be 'relentless'. It is always determined, and even moments of heavenly beauty eventually fall back into inevitable sternness. So for me, one of the keys to this work is to find a clear pulse for each movement, that fits the character one looks for and carries through the rhythmically powerful sections as well as the melodious side themes, for example, in the first movement between the fateful triplet motive of the beginning and the first major theme. Or, in the fourth movement between the beginning riding rhythm and the 'Erlkönig' theme.
In each of these moments, the underlying idea of certainty never disappears. So I would recommend playing these contrasting themes back to back, defining a pulse that allows for driving energy as well as melodic freedom. That doesn't always mean it has to be the exact same metronome number, but close enough to maintain a common idea. The most difficult task is to find the moments of peace and beauty within the overwhelming force of this piece. If you know your pulse, you will be able to make a conscious choice about which moments feel like they just need a bit more space.
What's the best part about performing this work?
The best thing about performing Schubert's 'Death and the Maiden' is to feel the impact the music has every time on us as the performers as well as the audience. No one remains untouched. The language is so clear that everyone can relate to it. As a musician every performance is an emotional journey. Regardless of how you are feeling that day, whether happy or sad, humorous or angry, you can always relate and find inspiration or comfort in this music. Just like life, it is never one dimensional, and it pushes you to invest everything you've got that day.
Tell us about the Paganini Quartet of Stradivari instruments the ensemble is playing on. Are they well matched? How is it different playing on these instruments compared with other instruments you've played?
Niccolò Paganini was not only one of the greatest violinists of all time, but he also had a particular interest in collecting valuable instruments. So when he was playing in a string quartet himself in the 1830s, he selected four instruments built by Antonio Stradivari, and brought together what we call the 'Paganini Quartet' today.
Regarding the 'first' violin, built in 1727, Paganini said that it was so powerful, it had a sound the size of a double bass and he could not imagine ever giving it away. The 'second' violin is a very early model from 1680, with the most beautiful and intimate character, yet powerful if needed. The 1731 viola, one out of twelve Stradivari created, had inspired Paganini so much that he turned to his friend Hector Berlioz and commissioned a concerto for it, which led to the famous work, Harold in Italy. The cello in the quartet is one of the last instruments designed by Stradivari, built in 1736, one year before his death. It is incredibly resonant and strong in sound, and at the same time, so round and balanced that you can really sense the lifetime of experience by the greatest luthier of all time.
Even though these instruments have their subtle differences in sound and character, they are incredibly well matched. Paganini wasn't only fortunate enough to be able to buy the most prestigious instruments but also had a great sense for the individual role of each instrument within the quartet. They complement each other perfectly, and together ring as one.
When we first were able to rehearse on the 'Paganini Quartet' it was a very interesting situation because it was the first time we had all changed instruments at the same time. Usually, it is just one person that brings a new instrument into the group and we try to match it into our sound and see if it fits. This time the whole quartet was suddenly playing these priceless Stradivaris, and we were in total awe. What might have felt like unfamiliar and a big adjustment at the very beginning, quickly turned into a very deep connection. The 'Paganini Quartet' really has become a part of us and we are incredibly grateful to the Nippon Music Foundation for this unique privilege to be able to play these instruments every day.
The Goldmund Quartet's recording of 'Death and the Maiden' and Schubert song arrangements is out now on Berlin Classics.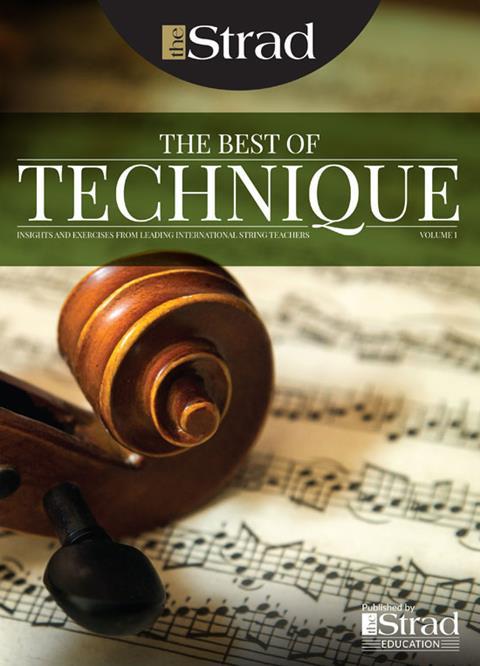 In The Best of Technique you'll discover the top playing tips of the world's leading string players and teachers. It's packed full of exercises for students, plus examples from the standard repertoire to show you how to integrate the technique into your playing.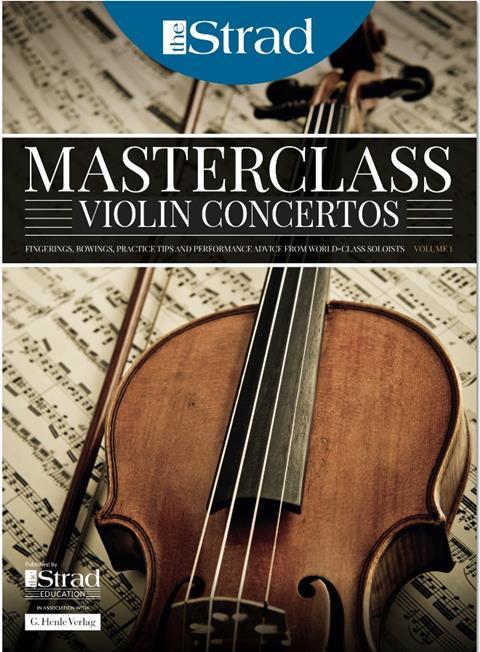 The Strad's Masterclass series brings together the finest string players with some of the greatest string works ever written. Always one of our most popular sections, Masterclass has been an invaluable aid to aspiring soloists, chamber musicians and string teachers since the 1990s.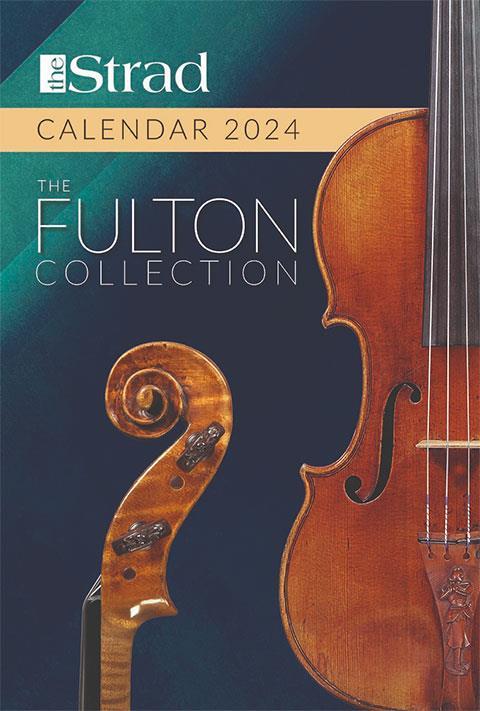 American collector David L. Fulton amassed one of the 20th century's finest collections of stringed instruments. This year's calendar pays tribute to some of these priceless treasures, including Yehudi Menuhin's celebrated 'Lord Wilton' Guarneri, the Carlo Bergonzi once played by Fritz Kreisler, and four instruments by Antonio Stradivari.