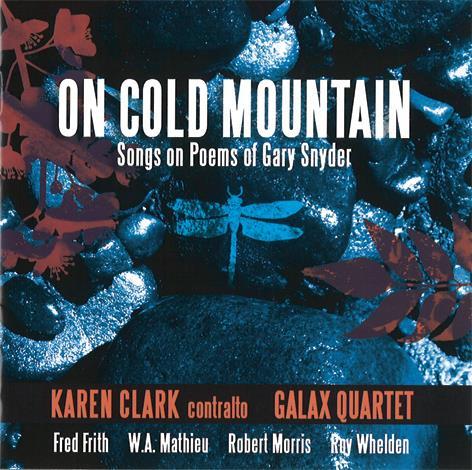 The Strad Issue: January 2011
Description: Baroque meets contemporary in four works for voice and strings
Musicians: Karen Clark (contralto) Galax Quartet
Composer: Whelden, Frith, Morris, Mathieu
This promising disc represents a collision of ideas, containing settings of verse by the US Beat poet Gary Snyder for the unusual combination of contralto and string quartet. It's no ordinary quartet, either – instead, the Galax players use the earlier combination of two violins, cello and viola da gamba, also adopting a historically informed performance style throughout (gut strings, Baroque bows, little vibrato), even in these contemporary works' wide-ranging idioms, from folksy pop to modernist atonality.
It's a lot to get your head around. And it's a shame, therefore, that the music itself isn't more challenging or interesting. Robert Morris's This Bubble of a Heart is beautifully crafted, and delivered with refinement and grace by the Galax players, but it still comes across as a rather anonymous exercise in atonality. For Nothing by Fred Frith at times seems to be heading towards the insistent syncopated lines of early John Adams, but lacks that composer's wit, despite the crisp rhythms and resonant chords from the string players. W.A. Mathieu's lengthy For All fares better, making explicit reference to the players' period-performance backgrounds in its ear-bending melding of faux Baroque gestures with more contemporary textures. Most successful, however, are the two Cold Mountain Songs by the quartet's gamba player Roy Whelden, whose simple, folk-like style proves the ideal vehicle for the players' rich yet luminous sound. The dark-hued, somewhat throaty voice of contralto Karen Clark is a joy to hear throughout.



David Kettle