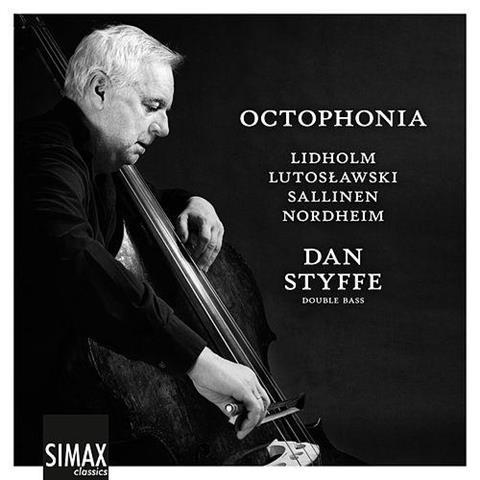 The Strad Issue: July 2016
Description: Swedish bassist explores new Nordic repertoire for the instrument
Musicians: Dan Styffe (double bass) Ingrid Andsnes (piano)
Composer: Lidholm; Lutoslawski; Nordheim; Sallinen
Catalogue number: SIMAX PSC 1342
This is Simax's fourth exploration of the sonority of the double bass from the instrument's Nordic doyen, Dan Styffe. For the purposes of immediate comparison Styffe might not have the projecting power of, say, Dominic Seldis – soloist on the recent recording of Tan Dun's new concerto (RCO Live) – but he has no shortage of technique, plenteous sensitivity and a wonderful instrument by Gasparo da Salò.
Three works by Arne Nordheim form the main course, notably the Partita for Six Double Basses (1982), whose first movement, 'Passionato', treads compellingly upwards from the depths towards the sudden translucence of 'Morgana' and eventually 'Avanti', whose tangling polyphonic web plays with the bass's elusive qualities. On his own, Styffe plots the line of Nordheim's Three Stanzas for solo bass expertly but is helped by the music's clarity (the first movement, 'Across/Innover', tests his technique with its low-down double-stops and other tricky combinations, but he handles it); likewise the clear shapes and games of Aulis Sallinen's Elegia. Lutoslawski's Grave gets a vivid performance from Styffe and Andsnes, while Nordheim's Clamavi – originally for cello and a study piece for his concerto Tenebrae – sees Styffe offering some of his most powerful playing. If you're in the market for 50 minutes of probing double bass music – you know who you are – don't hesitate.
Andrew Mellor