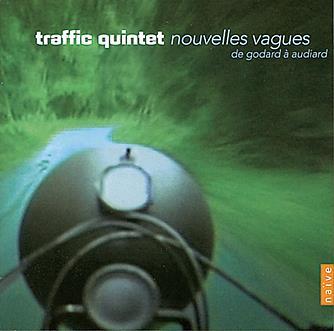 The Strad Issue: January 2007
Musicians: Traffic Quintet
Composer: Barbieri, Delerue, Desplat, Duhamel, Maurice Jarre & Morricone
The Traffic Quintet, a recently formed string quartet–double bass ensemble, takes its name from Jacques Tati's classic 1971 film Trafic – his fifth and last outing, incidentally, as Monsieur Hulo. The group's five members, all of whom perform widely in genres other than classical, are all members of leading French orchestras.
All except three of the twenty tracks were arranged for string quintet by prolific film composer Alexandre Desplat, who has done an amazing job transcribing such distinctive non-string timbres as Maurice Jarre's use of the ondes martenot in A Passage to India and Gato Barbieri's saxophone-driven Last Tango in Paris. All of which would have gone for nothing if it wasn't for the quintet's endlessly inventive and supple playing, glowingly recorded.
One particularly ear-tweaking number is the 'Holidays' section from Truffaut's Jules et Jim (you can watch the extract and listen on the group's website at www.trafficquintet.com) which segues in out of heavenly cantabile through sul ponticello, forced harmonics, pizzicato and back with urbane ease. Another timbral teaser is provided by a delightful extract from Alexandre Desplat's music for See How They Fall, which includes nonchalant flying spiccatos, col legno, belly-tapping and glissandos along the way. Desplat's Un héros très discret is no less haunting, with its ominous crescendos built upon Nyman-like motoric sequences, which the Traffic Quintet drives forward with remorseless intensity. A creative and technical tour de force of surpassing wit and imagination.
JULIAN HAYLOCK