The airline has responded to criticism from musicians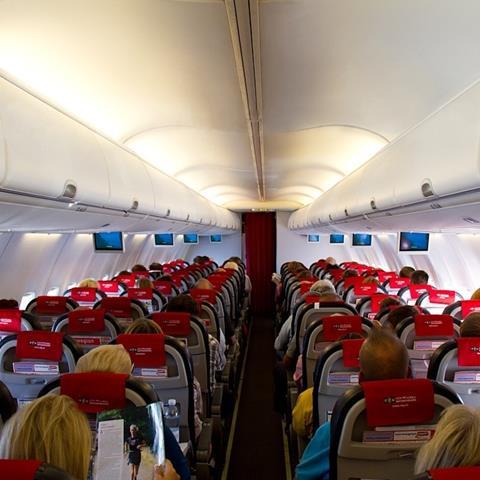 Norwegian Air has changed its hand baggage rules to allow violins and violas inside the cabin in response to widespread criticism from musicians.
Last month airline staff twice insisted musical instruments be checked into the hold in the space of a week.
Helsinki Philharmonic violinist Ari Vilhjalmsson reported that staff had refused to transport his €200,000 violin in the cabin, citing airline policy, despite Vilhjalmsson having flown with his violin safely stowed in the overhead lockers on numerous occasions. The violinist, who was forced to miss the flight and re-book with another airline the following day, wrote a complaint about the incident on Norwegian Air's Facebook page.
Subsequently violist Patrick Rutland contacted The Strad about a similar incident.
Norwegian Air quickly responded to condemnation, promising to review its musical instrument policy, and has now unveiled its new rules:
'We understand that sometimes you'll want to bring your instrument with you on board. You can bring a small musical instrument on board provided you do not exceed the hand baggage allowance for your fare type. If you're travelling with a larger instrument, such as a violin or viola, then you can bring this instead of a carry-on bag. The instrument can be slightly bigger than a regular carry on bag, but must not exceed 90 x 35 x 20 cm and the carry-on weight limit for your fare type.
'If your instrument's bigger than 90 x 35 x 20 cm and you'd like it to travel in the cabin, you must book a separate seat for this (max. size 140 x 46 x 30 cm). Instruments in this size range may include guitars and cellos. The booking for both you and your instrument has to be made through our Contact Centre at least 48 hours before departure.'
Double basses may also be checked into the hold providing notice of at least 48 hours is given.
In 2014 musicians expressed similar outrage on social media at Air Canada's inconsistent hand baggage policies regarding the transportation of violas. The airline subsequently changed its rules to allow violas in the cabin.