European Spirit of Youth Orchestra felled by poison fountain in northern Italy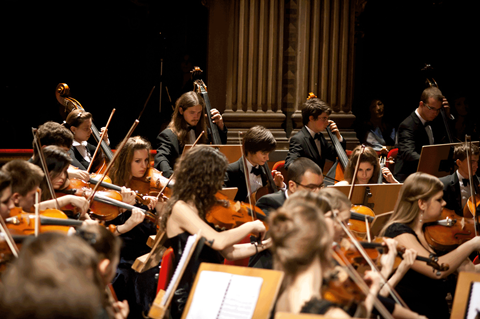 On arrival in Trento in the north of Italy on Monday, on the fourth stop of their summer tour, members of the European Spirit of Youth Orchestra were beginning to feel ill. Nineteen spent a sleepless night with suspected food poisoning symptoms, with twelve taken to hospital for observation, reported local online newsite Il Dolomiti.
Investigations by the healthcare authority confirmed that the problem could be traced back to their previous stop in Val di Zoldo, Belluno, where tourists had also complained of illness after drinking from public water fountains fed by the aqueduct.
Two of the worst-affected young musicians were kep in the emergency room in Trento's Santa Chiara hospital where they were put on a drip to counter dehydration. The orchestras concerts went ahead as planned.
The European Spirit of Youth Orchestra, founded in 1994 by conductor Igor Coretti Kuret and headquarted in Trieste, draws its members mainly from Eastern Europe and the Balkans, and meets annually for a summer tour.