The violinist, who played in the world premiere of Shostakovich's Symphony No 13, was 85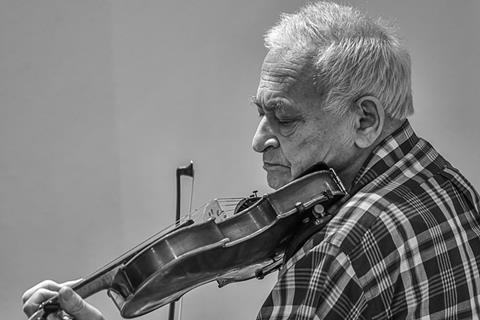 The violinist Yuri Sheykhet, who played in the world premiere of Shostakovich's Symphony No 13, has died in San Antonio, Texas of complications from heart disease. He was 85.
Born in 1933 in Moscow, Soviet Union, to a family of professional musicians - his father was a conductor of a Moscow jazz band - Sheykhet started learning the violin at music school when he was five years old.
Allegedly, the joke in his family was that his parents had to bribe him with treats to stop him from practising.
After studying at the Riga Conservatory, where he met his wife Zina Khiger, a fellow violinist, he took up a violin position in the Moscow Philharmonic Symphony Orchestra, which he kept for over 40 years.
Alongside playing in the Shostakovich premiere under the baton of Kirill Kondrashin, he counted accompanying Van Cliburn in the International Tchaikovsky Competition amongst his most memorable moments with the ensemble.
His job took him all over the world when the Soviet Union was a closed country, and after retiring from the orchestra in 2001, he emigrated to the USA, where he remained musically active, teaching violin and performing as part of the San Antonio Virtuosos piano quartet.
Even when, in later years, his health started to fail, he would still practise every day: the staff of Main Methodist hospital in Texas recall Sheykhet walking along the cardiology floor playing his violin.
He is survived by his wife Zina Khiger; sister Frida Dukarskaia, his concert pianist daughter Anya Grokhovski (founder and artistic director of the performing arts nonprofit Musical Bridges Around the World), his concert violinist son Mark Cheikhet and three grandchildren.