KD SCHMID has previously worked with Hadelich for local representation in Europe and Asia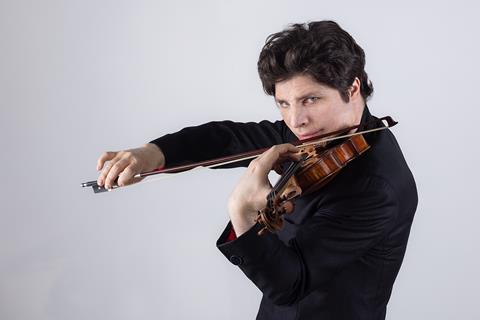 Read more news articles here
German-American violinist Augustin Hadelich has joined the roster of KD SCHMID for general management.
Associate director Enrico Fischer assumes the role of Augustin Hadelich's general manager. His current management team will be completed by New York based Ann SunHyung Kim who is representing him in North America, with her appointment at KD SCHMID newly announced on 10 January. The cooperation with Augustin Hadelich's regional management partners continues, including Lorenzo Baldrighi Artists Management in Italy and Amati Inc. in Japan.
'Augustin Hadelich is truly a once in a generation violinist as well as a wonderful, warm-hearted personality,' said managing director Karen McDonald. 'We are incredibly happy to be expanding and deepening our collaboration with him, closely partnering together for the long term. Welcome, Augustin!'
'When I first started working with KD Schmid in 2010, it started as a local representation at a time when most of my concert activity and success had been in North America,' said Hadelich. 'The collaboration blossomed into a trusted and successful partnership over the years; it is in many ways thanks to their support, advice and work ethic that I now feel equally musically at home in both North America and Europe.
'I look forward to working even more closely with KD Schmid, with Enrico Fischer as my general manager, my team and especially Ann SunHyung Kim as my new North American manager, as we embark on this next chapter in my career together.'
Hadelich's pcoming concert highlights in the coming weeks and months include reinvitations with the NDR Elbphilharmonie Orchester Hamburg, the Boston Symphony Orchestra, The Philadelphia Orchestra, and the Symphonieorchester des Bayerischen Rundfunks. In August 2023, he will make his debut with the Wiener Philharmoniker at the Salzburg Festival.
Other string players on the roster of KD SCHMID include violinists Daniel Lozakovich, Baiba Skride, Arabella Steinbacher and Christian Tetzlaff, and cellists Daniel Müller-Schott, Jaemin Han, Yo-Yo Ma and Tania Tetzlaff.