Violinist Alexander Sitkovetsky is one of the new appointments at the school, along with harpsichordist Mahan Esfahani and composer Alexey Shor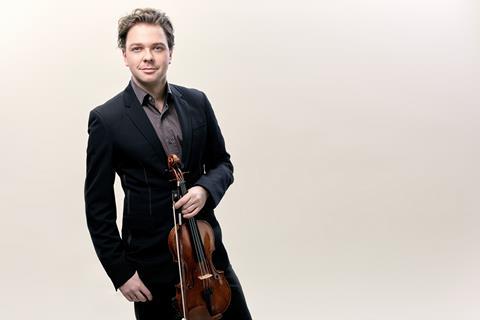 Read more news articles here
The Yehudi Menuhin School (YMS) has announced violinist Alexander Sitkovetsky and harpsichordist Mahan Esfahani as new YMS associate artists and composer Alexey Shor as the school's first associate composer.
The associate musicians will visit the school several times a year and work with pupils in a variety of guises, including one-to-one lessons, masterclasses, chamber music coaching and as guest performers with the senior orchestra. They join violist and conductor Maxim Rysanov who was announced as the school's first associate artist earlier this year.
'I have a strong connection to YMS and Yehudi Menuhin,' said Stikovetsky. 'Lord Menuhin offered me a place at the school, and was the reason I relocated to the UK where I've been based ever since.'
Sitkovetsky was born in Moscow and relocated to the UK to study at YMS at the age of eight. 'Lord Menuhin was an inspiration for me throughout my eight years at the school and I am looking forward to continuing his work, by performing with the pupils, and playing an active role in further developing their musicianship,' he concluded.
'Alexander and Mahan are not only world-class musicians and instrumentalists, but they are also wonderful communicators, with a diverse range of talents and interests which set them apart as truly well-rounded artistes,' said Ashley Wass, the school's Director of Music. 'We're honoured that they are committed to building such close links with YMS, and I'm sure they'll prove to be inspirational figures, both for students and staff, for many years to come.
'Alexey's arrival as the school's associate composer marks an exciting moment for YMS… I'm hugely excited at the prospect of our pupils having the opportunity to explore Alexey's musical oeuvre.'
Maxim Rysanov and Mahan Esfahani will be performing with YMS pupils as part of the Autumn/Winter Season at the Menuhin Hall. Rysanov brings the year to a close with a Winter Festival Finale concert on Wednesday 14 December at 7.30pm and Esfahani closes the whole season with a concert on Thursday 23 February at 7.30pm. More information can be found here.