The scholarships are intended to further luthiers' training through college courses or one-to-one sessions with master craftspeople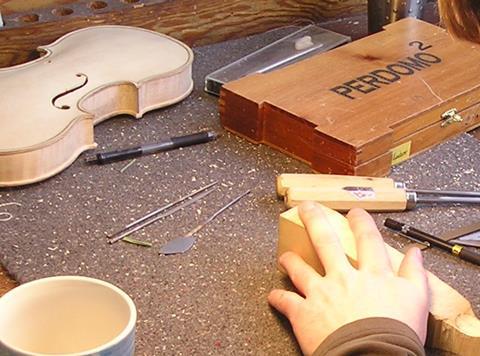 The Queen Elizabeth Scholarship Trust (QEST), a charity that funds the education of talented makers and craftspeople, is offering scholarships of up to £18,000 to further the training of young craftspeople - including luthiers - through college courses or one-to-one training with a master craftsperson.
The charity, which holds two application rounds a year (January and July), also offers up to £12,000 through its apprenticeship programme - more details on both can be seen at www.qest.org.uk/apply.
Read 'Thematic instruments' by Brazilian luthier Saulo Dantas-Barreto
Watch The oddities of a luthier's workshop
Read Luthier creates tiny playable violins during lockdown
The next application round will be open 12 July - 16 August 2021.
Previous luthier recipients of QEST funding include Shem Mackay, Tom Sands, Jon Letcher, Charles Collis and Martin Penning. Details of their work and their QEST Scholarships can be seen here: https://www.qest.org.uk/directory?_sft_alumni_categories=musical-instruments.