The Yorkshire Symphony Orchestra is due to accompany major headline acts and to go on a concert tour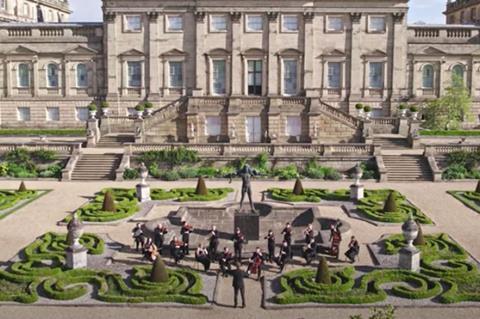 An orchestra that was formed in 1947, and disbanded 8 years later, has been resurrected to provide a platform for musicians in northern England hit by the pandemic.
The Yorkshire Symphony Orchestra, whose original founders included the Duchess of Cambridge's great-grandfather, Richard Noel Middleton, was formed to fill the postwar cultural hole.
Its early audiences in Leeds town hall included the artists David Hockney and the writer Alan Bennett, who wrote in his diaries of going to hear the orchestra play every Saturday in his childhood. Bennett was featured in a 2014 BBC radio documentary Death of an Orchestra that charted the ensemble's history.
This summer, the revived ensemble is to deliver a concert tour across Yorkshire. It will also accompany headline acts at major outdoor events this year.
Read Violinist thwarted by Covid-19 finds success with dog business
Read London-based concertmaster practises and composes music during shifts as an Uber driver
According to the ensemble's conductor Ben Crick, its lack had been strange given the size of the cities of Leeds, York and Sheffield. He said 'I know there's a talent pool there that I can get together and make a really first-rate professional orchestra in Yorkshire.' His aim is for the group to become a full-time symphony orchestra and provide a 'musical and cultural voice' for Yorkshire and the north of England.
'The idea that there's some sort of intrinsically more artistic characteristic in a southerner than a northerner absolutely does my nut in', he said.
Among the orchestra's players - who all hail from Yorkshire - are trumpeter Anthony Thompson, who has played for Pope Benedict XVI and performed with Sting. When his busy pre-concert schedule dried up as a result of last year's venue closures, he took a job as a builder's labourer.
Other members of the orchestra, all professional musicians, similarly found alternative occupations, walking dogs, working in a brewery or volunteering in Covid vaccination centres.
Now, in addition to their country-wide concert tour, they are due to accompany Boe at the Picnic Proms at Harewood, and Queen Symphonic at the Lakeside Live outdoor festival at the Keepmoat Stadium, Doncaster.