The Musicians' Union (MU) and Black Lives in Music (BLiM) have announced a 3-year partnership that will see the organisations work together to challenge racism, promote inclusive practices and accelerate change regarding diversity in the music industry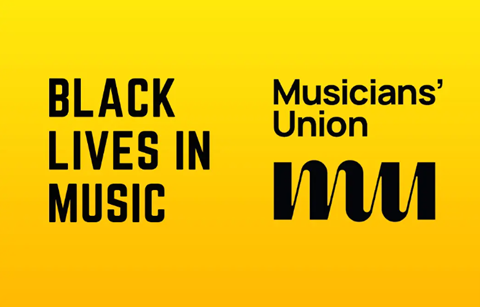 Published last year, BLiM 's report 'Being Black in the UK Music Industry' is to date the largest survey of Black musicians and music industry professionals conducted in the UK. The report documented clear evidence of the issues and barriers that Black musicians face and highlighted how racism is preventing Black musicians from reaching their full potential and severely impacting their mental health.
Naomi Pohl, MU General Secretary, said: 'Supporting the industry on its journey to become a more diverse and inclusive place to work is a priority for the MU. Working with BLiM will help us realise that ambition. BLiM's ground-breaking research shone a light on the areas where Black musicians and specifically Black female musicians encounter barriers and experience discrimination. We are really excited to work with BLiM on changing that experience and shaping the future of the industry.'
BLiM addresses the current inequality of opportunity for Black people aspiring to be artists or professionals in the jazz and classical music industry. It believes in real equality for Black people to learn musical instruments at grassroots level and to allow them to pursue and realise their musical ambitions.
The organisation is made up of a number of partners who are all working towards the same goal: to dismantle structural racism in the music industry. By aiming to support the industry in providing better professional opportunities, it strives to achieve equality for Black professionals at all levels and in all areas of the music industry.
Charisse Beaumont, CEO, BLiM, added: 'Working in partnership with the Musicians' Union will make certain best practice is implemented for the benefit of all musicians in the UK music industry. The goal of this collaboration is to empower Black music creators, ensure quality music education is available at grass roots, combat racism, remove systemic barriers and create career opportunities for Black musicians resulting in a level playing field across our music ecosystem. We are grateful to the Musicians' Union willingness to work together to deliver tangible change.'
John Shortell, MU Head of Equality, Diversity and Inclusion, said: 'We're thrilled to be partnering with BLiM to achieve change at a faster pace. As an industry, tackling racism must be a priority and it's crucial this work is informed by the lived experience of musicians who experience racism. This partnership will help the MU to become a more inclusive trade union and support the music industry in its work to create diverse and inclusive workplaces for all of our members.'