The Canadian cellist was 95 years old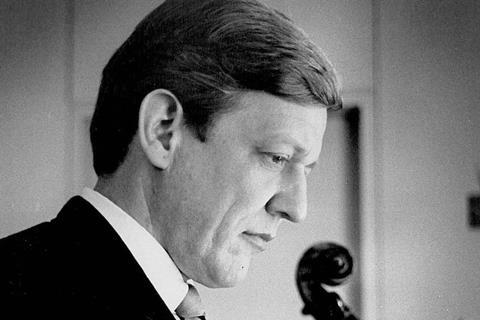 Lorne Munroe, principal cellist of the Philadelphia Orchestra from 1951 to 1964 and of the New York Philharmonic from 1964 to 1996, has died. He was 95.
Born in Winnipeg, Canada, Munroe started learning the cello when he was three years old, using a viola with a leg attached. Aged 14, he was sponsored by composer Arthur Benjamin to attend the Royal College of Music in London in 1937–39, continuing his studies in Philadelphia at the Curtis Institute of Music, where he was a student of cellist Gregor Piatigorsky and Orlando Cole, and where he met his future wife: Janée Gilbert of Portland, Oregon, who was studying viola with William Primrose.

Shortly after his 18th birthday in 1943, Munroe enlisted in the infantry, while Janée joined an all‐girl USO orchestra; they were married, in 1945, by an Army chaplain, with two friends as witnesses, and went on to have 10 sons and one daughter.
After leaving the Army, Munroe joined the Cleveland Orchestra, under George Szell, and the Minneapolis Symphony Orchestra under Antal Doratl. In 1951 he was appointed principal cellist of the Philadelphia Orchestra, a position he held until 1964, when he was invited by Leonard Bernstein to become the principal cellist of the New York Philharmonic, with whom he performed as a soloist more than 150 times over the course of his career. He also taught at the Juilliard.
Janée died September 10 2006. Munroe's death on 4 May was reported by a grandson.