The violin was previously played by players such as Joseph Joachim and Andreas Moser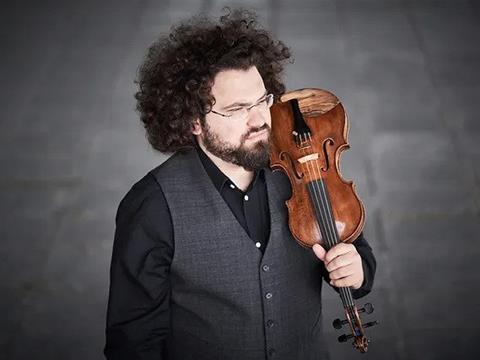 Read more news articles here
Violinist Jonian Ilias Kadesha has announced that he has acquired the 1743 'ex-Moser' Guarneri del Gesù violin, on loan from a private collection.
'I am and feel extremely lucky to start playing on this incredibly beautiful violin,' Kadesha said on social media. 'I am looking forward to exploring and taming it a little, as it is quite a beast.'
Kadesha mentioned that the violin was played for a short time by Joseph Joachim, later handed to his student, the German violinist and pedagogue Andreas Moser. It was also played by Swiss-born German artist and amateur violinist, Paul Klee, as well as violinists Ulf Hoelscher and Ilya Gringolts.
Kadesha was a prizewinner of the Deutscher Musikwettbewerb, Windsor International and the Leopold Mozart Violin Competitions. Currently based in Berlin, he has enjoyed support from the Young Concert Artists Trust in the UK and has previously played instruments by Guadagnini and Nicolas Lupot.