The medal recognises musicians of international standing who have developed a close relationship with Wigmore Hall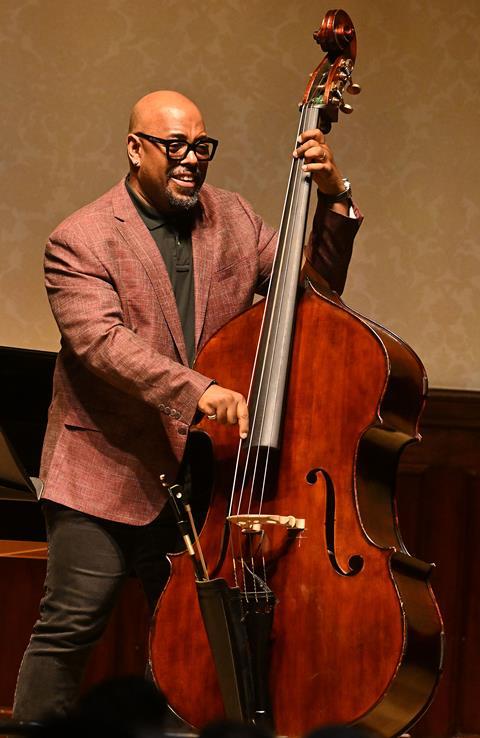 Read more news stories here
On Monday 17 July 2023, American jazz bassist, composer, educator and bandleader, Christian McBride was awarded the Wigmore Medal during a performance at London's Wigmore Hall. McBride, an associate artist at the venue, was presented with the award by Matthew Palmer, deputy chief of mission at the US Embassy in London, and Wigmore Hall director John Gilhooly. The award honours exceptional musicians of international standing who have developed a close relationship with Wigmore Hall.
The bass player has won six Grammy Awards over his career spanning three decades. Raised in Philadelphia, McBride moved to New York in 1989 to pursue classical studies at the Juilliard School. There he was promptly recruited to the road by saxophonist Bobby Watson. He spent a decade's worth of study through hundreds of recording sessions and numerous gigs with an ever-expanding circle of musicians, becoming a respected educator and advocate, first noted in 1997 when he spoke on former President Bill Clinton's town hall meeting 'Racism in the Performing Arts.'
'Walking into the hallowed space that is Wigmore Hall for the first time in 2013 was a wonder to behold,' said McBride, upon receiving his award. 'I was not expecting to eventually develop and maintain a relationship with Wigmore over the next decade. To be officially indoctrinated into a hall that has featured such legendary artists is humbling.'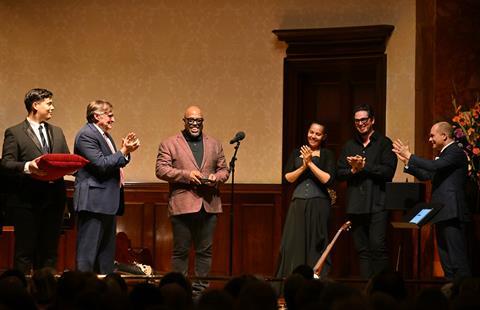 'Christian McBride is an extraordinary practitioner of, and representative for, the art of jazz on a global stage,' said Palmer. 'This uniquely American form of music has always defied labels, pushed boundaries, and reflected the incredible diversity of the American people. What makes Christian such a worthy recipient of the Wigmore Medal, beyond his obvious and precocious talent, is how he has worked to promote diversity in the arts and to teach and inspire musicians from all backgrounds.
'His popularity in the United Kingdom and particularly at Wigmore Hall is a reminder of the power of music to transcend national borders and bring our two countries closer together.'
McBride's first appearance at Wigmore Hall was with saxophonist Joshua Redman in 2013, returning two years later with his Trio and in 2016 for The Christian McBride Jazz Series. He became a Wigmore Hall associate artist in 2021 and has collaborated at Wigmore Hall with leading musicians including jazz pianist Chick Corea, operatic soprano Renée Fleming, the composer and double-bassist Edgar Meyer and the folk duo Rhiannon Giddens and Francesco Turrisi. His next appearance at Wigmore Hall is on Wednesday 17 July, 2024.
The Wigmore Medal was inaugurated in 2007 and awards exceptional musicians of international standing who have a close relationship with Wigmore Hall. The first recipient was German baritone Matthias Goerne. Other string recipients include cellist Steven Isserlis (2017) and the Takács Quartet (2014). Pianist Mitsuko Uchida won the medal in 2021, while harpsichordist Mahan Esfahani took the honour in 2022.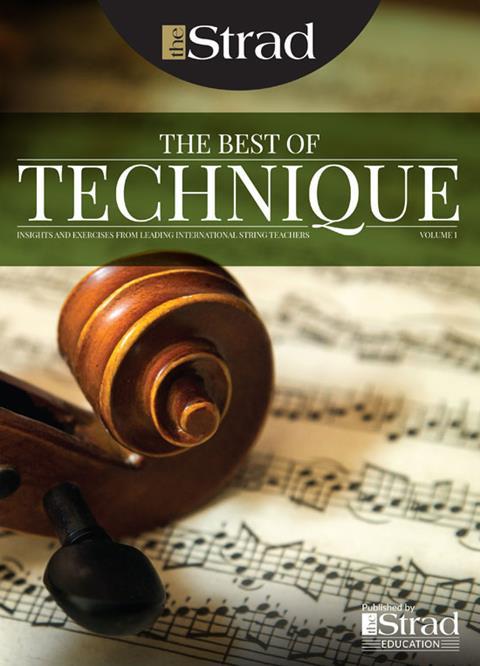 In The Best of Technique you'll discover the top playing tips of the world's leading string players and teachers. It's packed full of exercises for students, plus examples from the standard repertoire to show you how to integrate the technique into your playing.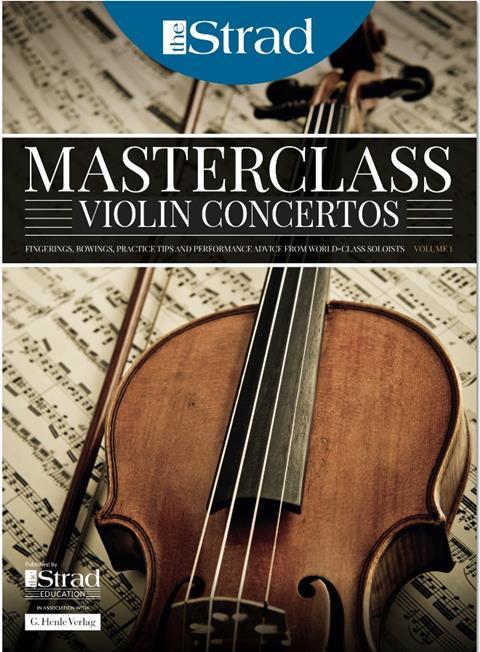 The Strad's Masterclass series brings together the finest string players with some of the greatest string works ever written. Always one of our most popular sections, Masterclass has been an invaluable aid to aspiring soloists, chamber musicians and string teachers since the 1990s.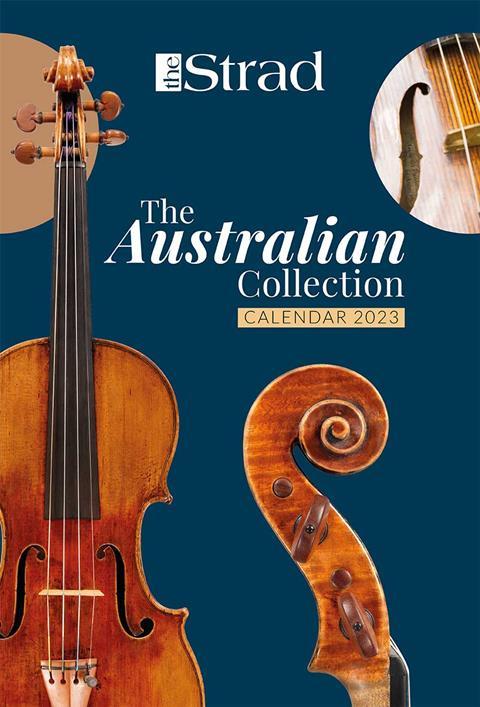 This year's calendar celebrates the top instruments played by members of the Australian Chamber Orchestra, Melbourne Symphony, Australian String Quartet and some of the country's greatest soloists.