The c.1744 'Leduc, Szeryng' is to be loaned exclusively to the German-American violinist Augustin Hadelich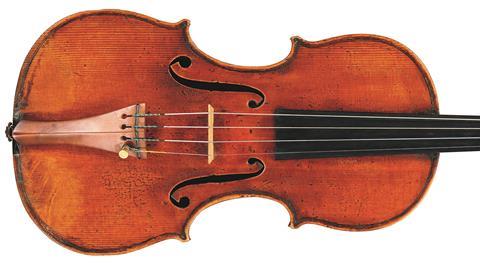 The c.1744 'Leduc, Szeryng' Guarneri 'del Gesù' violin Photo Tarisio
One of the last violins to be made by Guarneri 'del Gesù', the c.1744 'Leduc, Szeryng', has been given on extended loan to the German-American violinist Augustin Hadelich, Tarisio announced today. It has not been heard in public since 1988.
Made in Cremona, Italy, the 'Leduc' was for over 30 years the favourite instrument of the Polish violin virtuoso Henryk Szeryng, who died in 1988. Thirty years later, the instrument is to be loaned exclusively and for an extended period of time to Hadelich through the Tarisio Trust, the patronage arm of the fine instrument dealer and auctioneer, Tarisio. Audiences will hear it when Hadelich takes to the stage for his upcoming concert tours as soloist with the orchestras of Detroit, Helsinki, Portland (OR), Cologne, Oslo, Iceland, Montréal, Minneapolis, Munich, Toronto and many others.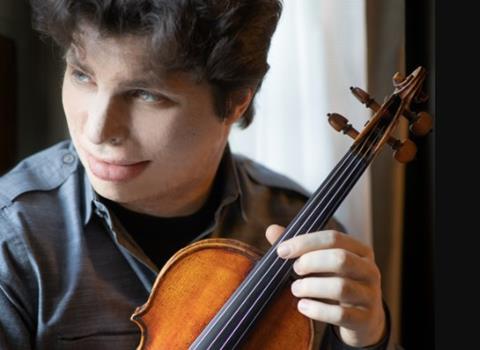 Augustin Hadelich Photo © Suxiao Young
'The sound of this violin has a richness and complexity that I have rarely heard in any instrument,' said Hadelich. 'For the past nine years, I was fortunate to perform on a beautiful 1723 Stradivari violin ('Ex-Kiesewetter'). I find that Stradivari and 'del Gesù' had very different aesthetics, with Stradivari aiming for a refined, brighter sound, and del Gesù favouring a darker, passionate sound colour.
'Although I have often been more partial to the sound of Stradivari in the past, the moment I played the Leduc del Gesù, something in the sound drew me to the violin and I did not want to stop playing,' he continued. 'I love the vocal, human quality of the sound of this violin. In my first performances with the 'Leduc', its sound filled the largest halls effortlessly, and every piece I play right now feels like a new and wonderful discovery.'
Tarisio director Carlos Tome said: 'We at Tarisio couldn't be happier to enable audiences all over the world the chance to hear one of the greatest violins ever made in the hands of an exceptional musician such as Augustin.'
The Tarisio Trust was created to foster the careers of exceptionally talented artists through the loan of great instruments, while encouraging these artists to make a significant impact in their communities.
Read: From the Archive: Giuseppe Guarneri 'del Gesù' 'Leduc' violin, 1745