The event's 9th edition reaches the final stages across three age categories in Weimar, Germany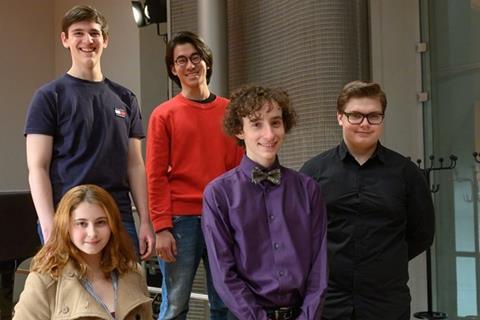 The 9th International Louis Spohr Competition for Young Violinists, taking place place in Weimar, Germany from 22 October to 2 November, has named the winners of its three age categories.
Starting today, Wednesday 30 October at 6pm in the Great Hall of the Music Academy Schloss Belvedere, the junior category (up to 14) finalists will perform with the orchestra of the Hochschule für Musik Franz Liszt conducted by Nicolás Pasquet.
The junior finalists are:
Fiona Khuong-Huu (USA)
Raphael Nussbaumer (Switzerland)
Mona Endo ( Japan)
Maya Wichert (Germany)
Emiri Kakiuchi (Japan).
The Category II finalists, aged 15-17, will compete in the same venue on Thursday 31 October from 6pm. They are:
Emil Hartikainen (Turkey)
Wojciech Niedziółka (Poland)
Pauline van der Rest (Belgium)
Anatol Toth (Switzerland)
Haewon Lim (South Korea)
The senior finals take place on Friday 1 November. The finalists, aged up to 20, are:
Louisa Staples (Great Britain)
Tassilo Probst (Germany)
Lorenz Karls (Austria)
Taichi Miyamoto (Japan)
Phoenix Avalon (USA)
They will be performing their choice of the Tchaikovsky and Mendelssohn concertos.
All the finals will be live streamed on the Hochschule für Musik Franz Liszt's YouTube channel