The 27-year-old violinist receives €5,000 and a number of concert engagements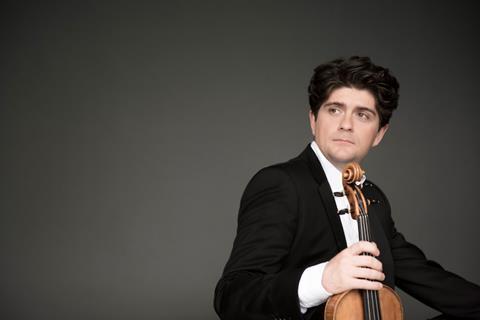 Fedor Rudin has been announced as the recipient of the 2019 Ivry Gitlis Prize. The 27-year-old French-Russian violinist receives €5,000, a bronze Pietrasanta sculpture – plus a number of concert engagements.
Rudin is a former prize winner at the Paganini, Enescu, Marteau, Khachaturian, Lipizer and Quingdao International Violin Competitions, and has recently been announced as the new Concertmaster of the Vienna State Opera and Philharmonic.
Presented annually by the Festival Le Printemps du Violon in Paris, in conjunction with the Israeli violinist Ivry Gitlis, the prize recognises the achievement of outstanding young international violinists. Previous Ivry Gitlis Prize recipients include Rennosuke Fukuda and Marc Bouchkov.