Find out more about the events taking place at the National Museum of Art, Design and Architecture in Oslo in February 2023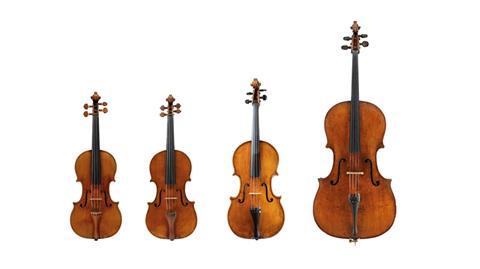 There are not many exhibitions in the world where you'll find quartets made by Stradivari, Guarneri 'del Gesù', Guadagnini and Gofriller all on display under one roof. However, if you come to at the National Museum of Art, Design and Architecture in Oslo in February 2023, you may be treated to such sights and sounds.
Anders Bjørnsen is a man with great musical passion, stemming from his childhood experiences of choir singing in his native country of Norway. He studied economics in the 1980s and 90s, working for the DNB Savings Bank. 'My real interest was music,' says Bjørnsen. 'But I was average. I couldn't make a living singing, but I sang in the best choirs in Norway, where we did a lot of concerts with the best orchestras in the country.
'One of my friends in the choir said to me, "In England, it's quite common that financial institutions help musicians: they invest in stringed instruments and then lend them to musicians. We could do something like this."'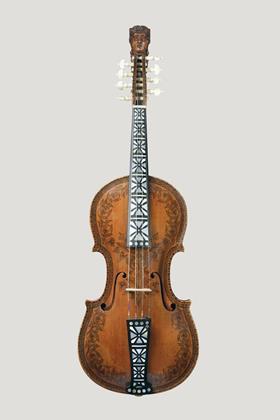 Fast forward to 2002 and the DNB Savings Bank Foundation was formed. In addition to grant making, the foundation makes non-profit investments by buying art that is deposited in Norwegian museums, as well as string instruments that are lent to leading Norwegian musicians. Its subsidiary Dextra Musica formed in 2006, which supports projects and initiates programmes that help more young performers experience and practise classical music and folk music at a high artistic level. Today, the foundation owns 140 instruments over three categories: old instruments lent to top musicians, new instruments made by the top contemporary violin makers that are lent to current music students, and new instruments made between 1900 and 1950 that are lent to emerging musicians on the cusp of a professional career.
It may seem like a dream for a string player, whether a seasoned professional or a young artist, not only to be loaned a fine instrument for five years, but also to have its insurance and maintenance costs covered by the foundation. What does Dextra Musica ask of the musicians in return?
'All we ask is that every Dextra musician spends five days every year in music education outreach programmes,' says Bjørnsen. 'We ask them if they would like to do this at the audition round. Everyone always says yes, because they are from this background themselves.'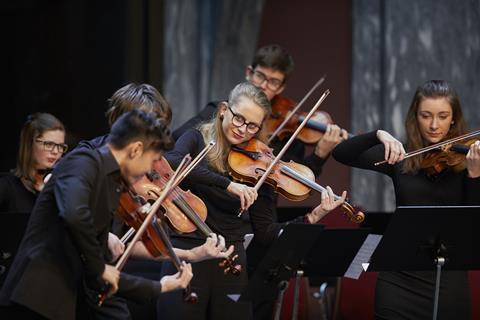 To celebrate DNB Savings Bank Foundation's 20th anniversary, the 'Master to Master' exhibition will be held from 4 to 19 February 2022 at the new National Museum of Art, Design and Architecture in Oslo. Opened in June 2022, the venue will host over 100 events, from instrument exhibitions and musical performances to children's programmes and an international instrument symposium, taking place from 10 to 12 February.
Instruments from Dextra Musica, the Stradivari Foundation (Habisreutinger), KODE Art Museums and Composer Homes, Yu Art Foundation and a private collection will be shown together with the National Museum collection. Of particular interest will be four sets of quartets made by the world-famous Italian luthiers Antonio Stradivari, Giuseppe Guarneri 'del Gesù', Giovanni Battista Guadagnini, and Matteo Gofriller. The instruments will also be shown alongside an exhibition dedicated to 'Norway's first pop star', the virtuoso violinist Ole Bull.
Perhaps another highlight will be an all-Guadagnini ensemble in a 'Guadagnini All-Stars Jam' – where twelve Norwegian musicians will perform a programme of Bach, Brustad, Schubert and Tchaikovsky.
The symposium will bring together luthiers, musicians and representatives of stringed instrument foundations to meet and be inspired. A range of experts and speakers will hold discussions on the fine instruments on display, mixing talks with performance, as well as technical investigations of violin making.
Find out more about the exhibition at www.mestermoter.no