An announcement from Schott Music has highlighted how changes to Visa rules have disproportionate effects on the arts world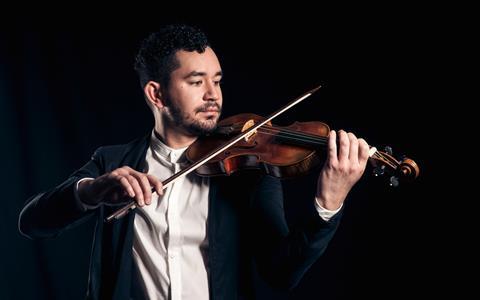 Australian musician Shannon Luk has been working in Schott Music's London office, but will have to leave the country in February after the UK authorities rejected his application for a Tier 2 visa, for an experienced worker sponsored by the company that employs him. The minimum salary for Tier 2 visas was raised to £30,000 in April 2017 (from £25,000 previously) in a move which has had disproportionate effect on typically low pay sectors, such as the arts.
Shannon Luk, from Brisbane, Australia, studied at the Queensland Conservatorium of Music, completing an advanced performance certificate on viola da gamba in 2014, and also plays Baroque violin and viola. He has been working as a Marketing Executive at German sheet music publisher Schott Music's London office.
'It is a frustrating situation to be in, as both myself and Schott both strongly wish to continue working together,' Luk writes in the announcement.
'I have thoroughly enjoyed working with you during 2017 and it has been a real highlight of my career thus far. The music world is small and I aim to find a similar role in Europe, Australia or further abroad.'