The Berlin based ensemble will announce successors 'later this autumn' but perform the 2018/19 season in its current configuration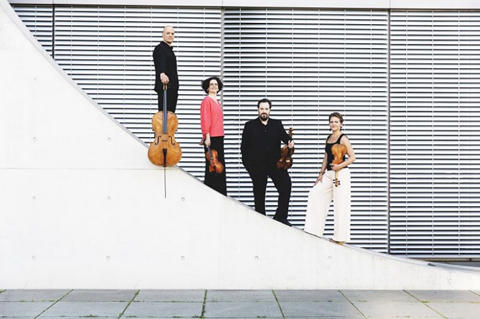 The Artemis Quartet yesterday announced that two of its members will be departing after the 2018/19 season, the group's 29th.
Cellist Eckart Runge, the last remaining member of the 1989 founding line-up, decided to step down to 'devote more time to own artistic projects and to his family', according to the announcement published on the group's website.
Also leaving is violinist Anthea Kreston, who moved with her family from the US to join the quartet in January 2016.
Runge said: 'I have enjoyed the privilege of being able to work and perform with many wonderful colleagues and partners, of being able to share the unique quartet repertoire with them and with our audiences over a very long time during my life as a musician – and for that I am deeply grateful.'
The quartet has changed members on a number of occasions previously, including most recently following the traumatic death of violist Friedemann Weigle at the age of just 53, when current violist Gregor Sigl swapped from his initial position as second violin and Kreston took over from him.
Sigl sounded an optimistic note for the group's 30th anniversary and beyond: 'The Artemis Quartet is the sum of all its members, including those from the past and future.'